Hundreds of chickens have been killed after a truck carrying them overturned on an Australian road.
Animal rights activists have attended the scene on the Princes Highway at North Geelong in Victoria – with local news footage showing police stopping activists from saving the animals.
Footage of the incident shows the birds in distress, dead, and dying by the side of the motorway.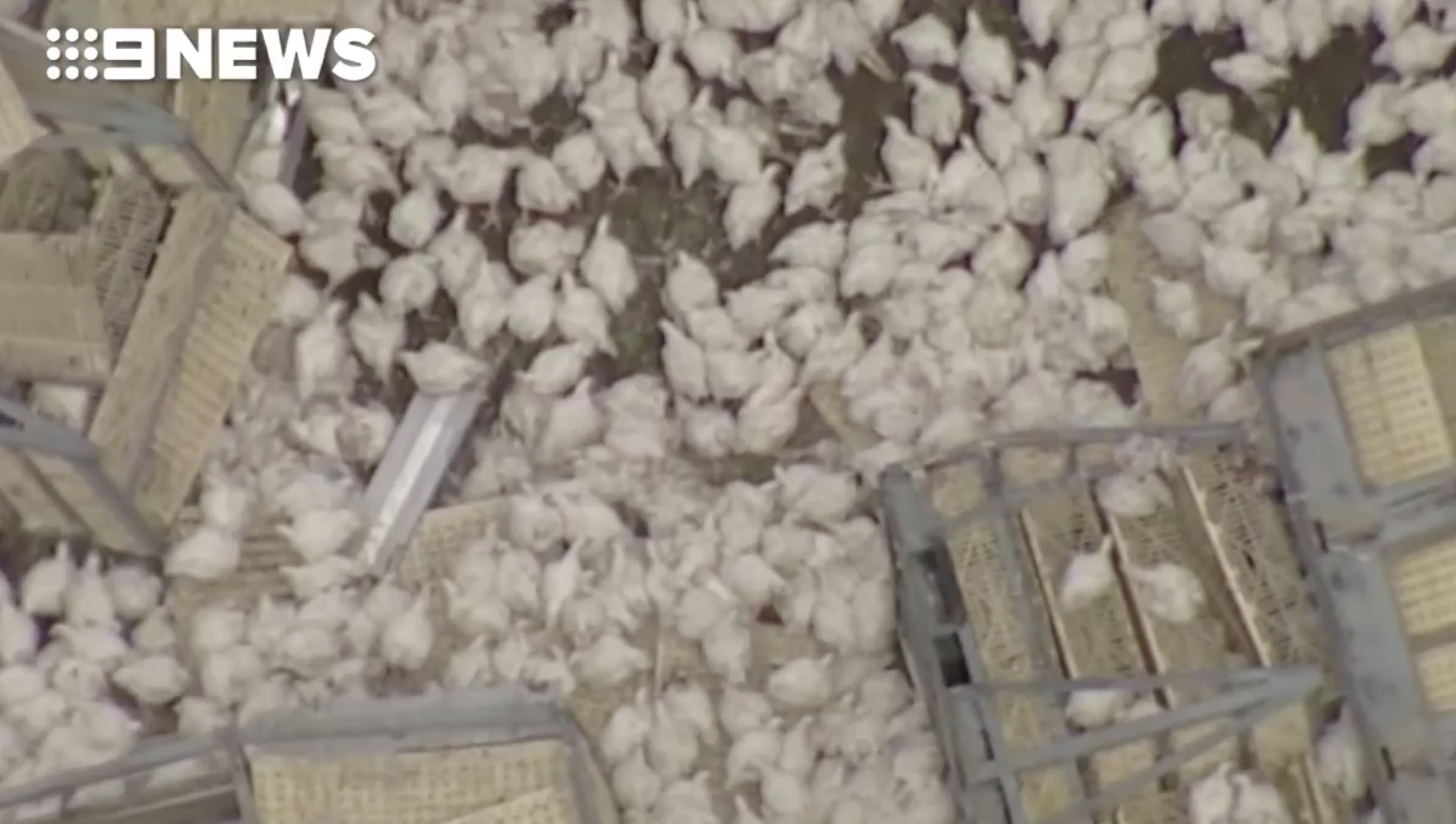 'Gruesome'
One witness told local media it was a 'distressing scene', with around 1,000 birds around the truck.
He added: "Some were pecking at the ground, a lot of them were dead and a lot of them were still in cages.
"It was pretty gruesome for the poor chickens."
The truck's driver has been taken to hospital with arm injuries. He is said to be in a stable condition.