Top-performing
Facebook video publisher UNILAD released a documentary on YouTube on Friday
which presents a critical look at hunting in Britain.
The Dark
Side Of Britain
The 47-minute
video – titled The Dark Side Of Britain: The Hunt – is the first instalment of
a series of UNILAD original documentaries.
The film
shines a light on the efforts of activists to intervene in fox hunting that,
despite preventative laws, is still practiced in the area due to what is
described in the film as a 'lack of clarity in the legislation'.
In one
scene, Grampian Hunt Saboteur and Wildlife Professional Kevin Newell said: "I
think everyone would be shocked if they knew what really went on in the
countryside."
Violence
The film
shows what appears to be activists being assaulted, a car window being smashed by a hunter – and foxes being ripped apart by dogs, while
humans look on from horseback.
Newell
said: "The violence already is horrendous down there – in England, in Wales."
Cruel
sports
He added
that he still remembers the first time he saw a fox being torn apart by hunting
dogs – and that she was a mother who'd been separated from her two cubs.
According
to Chris Luffingham of the League Against Cruel Sports dogs are starved prior
to the hunt, and those who don't 'take to the activity' are 'shot and disposed
of' by hunters.
The hunters
make a living by charging a subscription fee to those who wish to ride a horse
alongside the hunt and bear witness to the violence.
Pest control
Luffingham explained that, despite the fact that pest control is often used as
justification for the hunt, foxes are in fact a 'self-regulating
population'.
He also
noted that, were they a pest, the fox hunt would not be an efficient method of
dealing with the issue, as they feature a number of people on
horseback, and an entire pack of dogs chasing a single fox for many hours.
Hunters attempt to justify the 'pest control' by the fact that foxes interfere with animal agriculture – the same reason given for the 'massacre' of kangaroos in Australia which was condemned in recent documentary Kangaroo The Movie.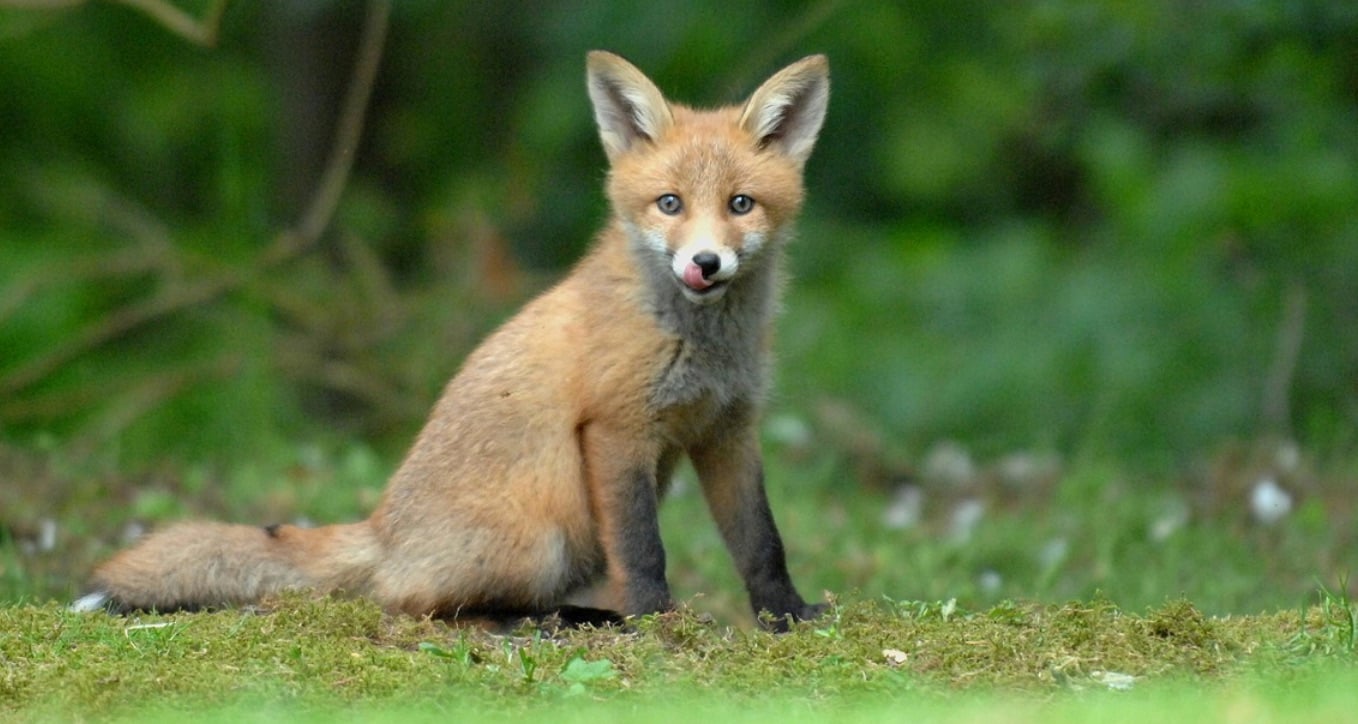 Backlash
Newell and other
members of animal protection organization Grampian Hunt Saboteurs have faced
considerable backlash for their efforts to protect the foxes from gruesome
deaths.
Newell has
received three convictions as a result of his work – but remains undeterred.
He said: "I
simply don't take the death of an animal lightly, and none of my colleagues do
either."