A new investigation has revealed that thousands of animals were killed in January at a Gadhimai Festival follow-up event.
The Gadhimai Festival honoring the goddess Gadhimai, which takes place every five years at the Gadhimai Temple in Southern Nepal, is infamous for the brutal slaughter and abuse of animals. The last festival was held in December 2019.
Now Animal Equality has captured footage which shows buffaloes, goats and pigeons being brutally slain and maimed by festival attendees using a variety of weapons at the follow-up event on January 15 this year.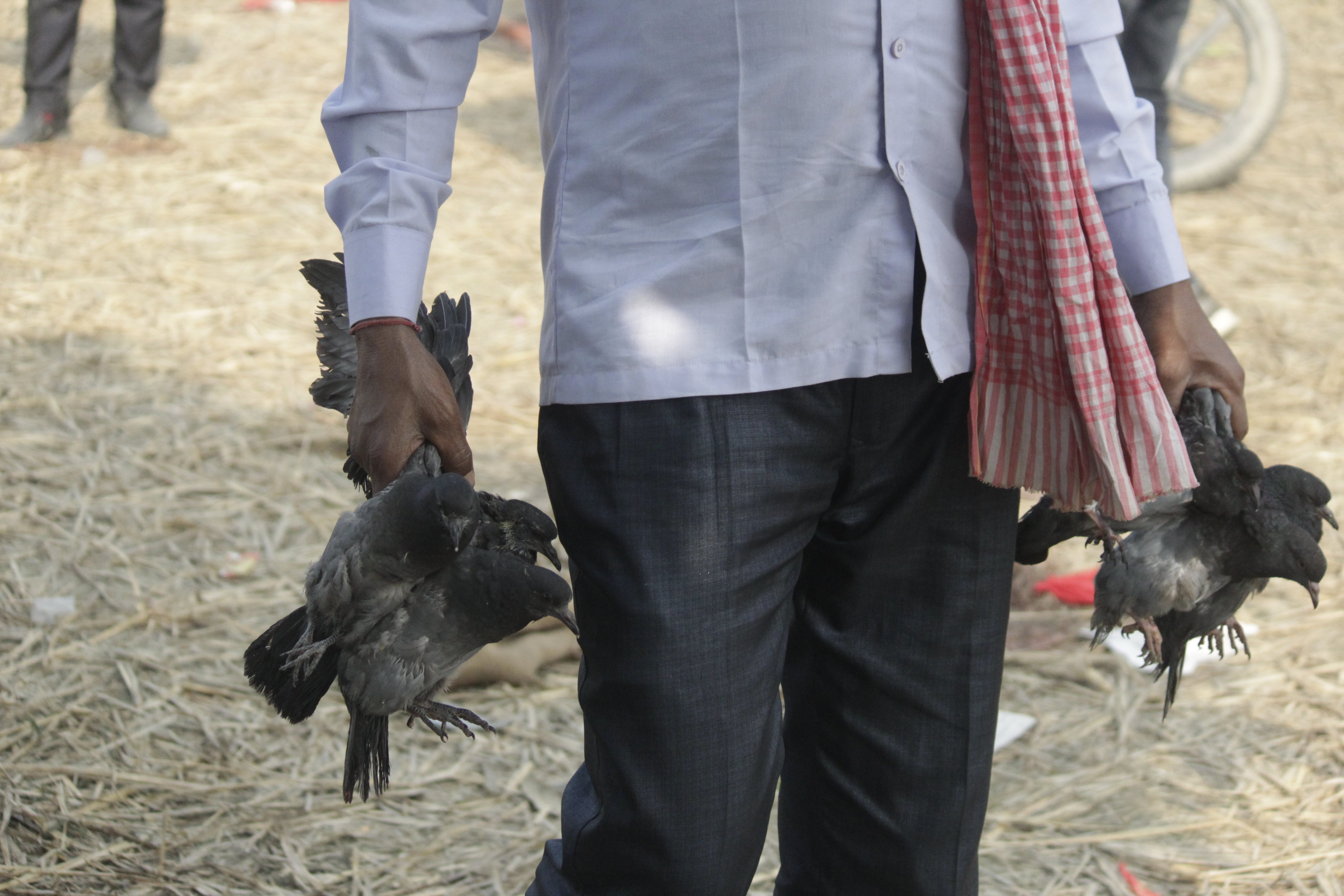 'Horrific killing'
The footage shows what Animal Equality describes as people 'mercilessly hacking animals to death', and well as 'pigeons having their wings clipped and being thrown on to the rooftop of the temple to be later slaughtered for their meat'.
Animal Equality's investigative teams also documented sexual abuse of some of the animals at the festival, starving animals without enough food or water, and devotees cutting the ears off goats and buffaloes and leaving them to bleed, among other atrocities.
'Senseless torture'
"Amidst international demands calling for an end to the massacre, thousands of animals were killed despite the fact that Nepal's supreme court directed the government to end the festival in 2016. The Nepalese government not only decided to continue with the sacrifice, but they also banned any filming or photographing during the festival," Animal Equality said in a statement sent to Plant Based News.
"It is undisputed that the ritual of animal sacrifice is part of our human history. However, it should definitely not be a part of our present or future. As we evolve, we must discontinue traditions which involve the senseless torture to sentient beings," says Amruta Ubale, Senior Director of Public Affairs of Animal Equality in India, added.