A vegan has been thrown off a Chinese cookery show – because she wouldn't cook meat.
Daphne Cheng – who is known as 'Vegetarian Queen or Vegetarian Goddess' (she says 'there is no word for vegan in Chinese – just 'purely' or 'strictly' vegetarian') explained to PBN what happened.
'Not what was expected'
She said: "I was recently invited to be on China's number one food show – which has 150 million viewers.
"I was invited because I was a vegan chef – and I was really excited about the opportunity to be on this show and show China how good vegan food can really be.
"But what happened on the show wasn't exactly what I thought was going to happen.
Mystery box
The show features a 'mystery box' of ingredients.
"But ours was empty," said Daphne. "They then asked us to reverse roles – they asked the meat chef to cook vegan food, and me to cook meat."
"I said that was impossible – I haven't had meat in 16 years – and I'm not going to change that for a competition.
"So the host asked me if I was refusing to cook meat – and said that meant I would have to withdraw."
Scripted
Daphne was shocked when she was told to leave the show in what she said was a very curt way.
"They just said 'sorry, goodbye," she explained.
"It was probably the original intent ever since they reached out to me. You know these things are scripted.
"So I was just part of their entertainment story."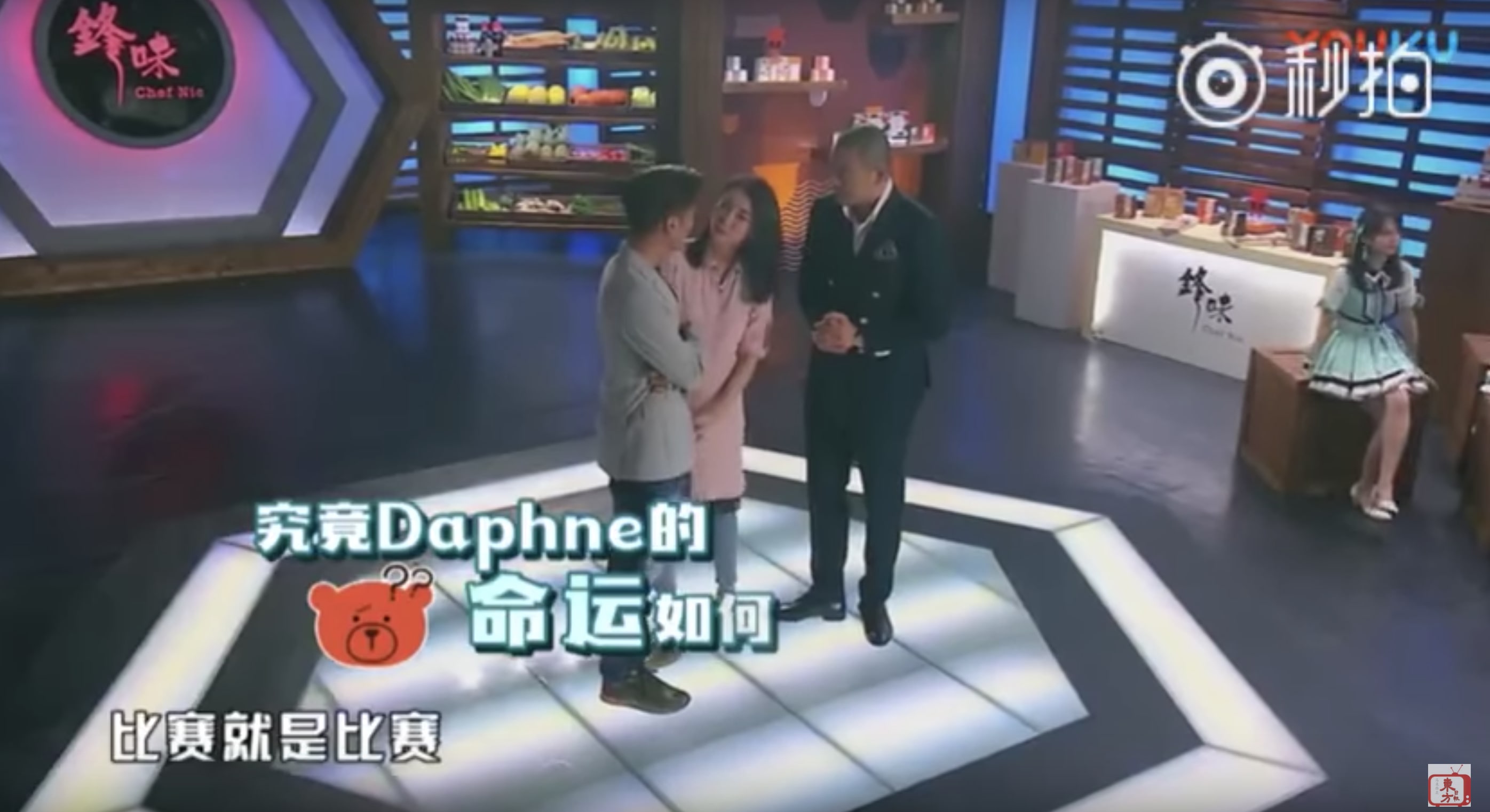 'Bullying'
Support has flooded in for Daphne since the show.
Hong Kong vegan entrepreneur, David Yeung, said: "I am calling your attention to a serious act of bullying and public humiliation of renowned vegan chef Daphne Cheng.
"On a recent popular TV program in China, the disrespectful TV hosts (led by superstar Nicholas Tse) intentionally asked Daphne to cook meat in the 'cooking competition' because they thought it would be 'entertaining' to the audience.
"When she outright declined such request, she was immediately disqualified by the 'judge panel' as she failed to comply with the 'rules' of the show."
'Disrespectful'
Yeung says he wants to stand up for all the vegans / animal lovers / environmental activists around the world – as well as Daphne.
He adds: "Such mindless bullying and insults happen every day in schools, at work, at restaurants, or even at home.
"Many people are afraid to be vegan/vegetarian because they may end up being alienated socially.
"Yet till this date I cannot recall a more blatantly disrespectful act of asking a 16-year-vegan to cook meat on TV!"