NBA star Enes Kanter has announced he is now on a plant-based diet, and looking to switch to the vegan lifestyle.
The basketball player ditched animal products after his 'heart shattered' while learning about factory farming during quarantine.
'Change Cannot Wait Anymore'
"I started to learn about factory farming. The more I read, and the more I watched, and learned, and educated myself, my heart was just shattering," Kanter said in an exclusive interview with PETA.
"You know, we always thought eating more meat is going to make us stronger, gonna make us faster, leaner and everything I had learned was wrong.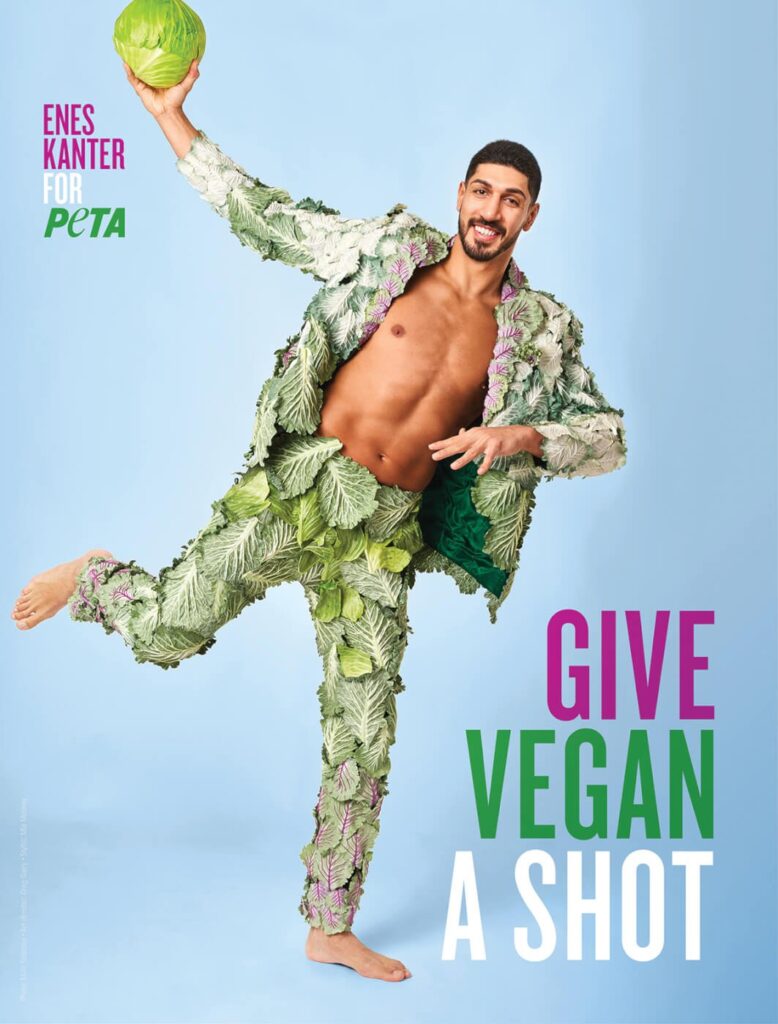 "That was the first time I decided we need change and change cannot wait anymore."
"Some of my friends they're like 'are you going to be able to get all of the rebounds?' Are you able to, you know, go up against all those big guys?' But I trust myself and I trust the food that I eat."
Kanter's Interview
Kanter continued: "More than anything, I want to inspire the young generation, you know? I feel like we can affect a lot in our communities.
"So just go out there and try to inspire as many people as we can, and educate as many kids as we can so our world, our planet, can be better and healthier.
"As an ahlete, if I can do this, you can do this too."
Watch the full interview here
*Article Updated* 10th January 2021 – Headline updated to reflect the athlete being plant-based and not considering himself fully vegan as yet.