A South Korean dog meat farmer has turned his back on breeding dogs to grow vegetables instead.
Nakseon Kim, who has been breeding dogs for nearly 40 years, is quitting the industry with the help of Humane Society International (HSI) amid growing opposition to eating dogs in the country, and a series of new regulations and court rulings cracking down on the industry.
Dog farming
Kim breeds tosas, Jindos, poodles, beagles, huskies, golden retrievers, Pomeranians, Chihuahuas, and Boston terriers for two industries – the meat trade and the puppy mill trade.
HSI describes the farm as 'rows of dilapidated cages, surrounded by animal waste, junk and garbage'.
The animal advocacy organization will rehome the more than 70 dogs from the farm, who will be temporarily relocating them to a boarding facility in South Korea and given veterinary attention, before travel restrictions are lifted and they can move to Canada and the United States – where they will eventually seek adoptive homes.
'Not good business'
"It may sound odd but I started dog farming because I like dogs. I've never actually been a big fan of dog meat myself," Farmer Kim said in a statement sent to Plant Based News. "I had a few dogs so I began breeding them and when I had 20 or 30 I started to sell them because I thought it would be good money but it hasn't really worked out that way.
"I earn nothing from this dog farm, and pressure from the government is increasing and it's not a good business at all…It's too much work and I've got too old to be doing this for no profit. I just want to get some rest from all of this now. I've had enough, especially now that I have to pay for dog food since the local school decided to stop giving me free kitchen waste.
"I don't think there are many people in South Korea who are willing to run dog meat farms anymore. There is no future in this dog meat industry. Once HSI helps me close my dog farm, I think I will start to grow crops instead like lettuce, cabbage, or other greens to sell to restaurants. That's a business with a future."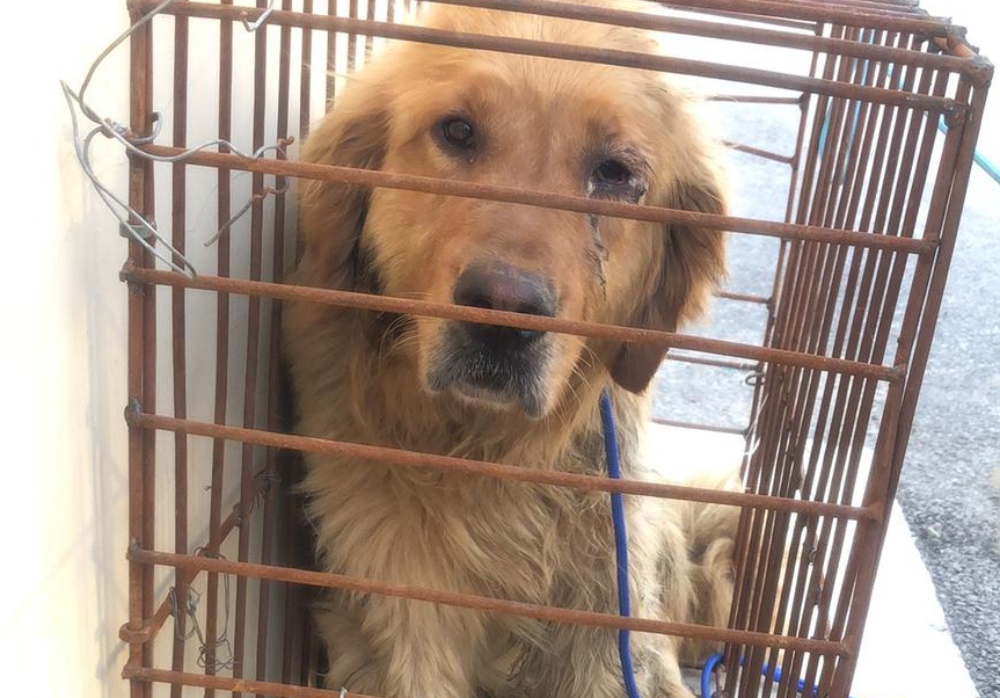 'This miserable place'
Nara Kim, HSI/Korea's dog meat campaigner, added: "Unfortunately, it is still very common in South Korea to see live puppies for sale in pet shop windows. But what most Koreans will be shocked to learn is that these same puppies could easily have ended up being killed for human consumption instead. Whether they live or die, they are all born in this miserable place, their mothers intensively bred over and over until they are exhausted and eventually sold to slaughterhouses.
"I'm so glad that this nightmare has ended for these lovely dogs, but until the government commits to phase out this dreadful industry, the nightmare continues for millions more. As Koreans we need to be their voice and call for an end to the dog farming and dog meat industries."
Kim's farm's closure marks the 16th dog farm that HSI has shut since its farmer transition program began in 2015. The organization hopes its model for change will 'hasten an end to the controversial and cruel industry by demonstrating to the Korean government that a farmer-supported phase-out of farms can work'.