As the Canadian government prepares to unveil its highly-anticipated food guide in 2018, newly-published public-opinion research has shown participants reacted 'fairly positively' to the changes.
Health Canada has released the results of focus-group work conducted earlier this year – in which Canadians were asked to give their opinions on a series of 'foundational statements' that the long-awaited food guide will be based on.
The current guide was last updated in 2007 – and has been criticized by dietitians and researchers along the years.
'Pushback'
The statements point to a vegan food-centered food guide, favoring plant-based foods over animal products.
But the government has had to deal with 'pushback from the dairy and meat industries', who saw their profits drop as the new guide puts less emphasis on animal-based products.
Statements
The 'foundational statements' – which may be tweaked before they become official next year – are:
Many foods fit healthy eating, choose those that you enjoy and that reflect your culture and traditions.
Choose mostly plant-based foods.
Eat plenty of vegetables and fruit, whole grains and some protein foods, especially foods that come from plants.
Include foods that have healthy fats.
Limit processed and prepared foods high in sodium, sugars, or saturated fat. If you choose these foods, eat them less often and in small amounts.
Cook with foods that are lower in sodium, sugars and saturated fats.
Make water your drink of choice.
Plain milk, unsweetened fortified plant-based or soy beverages can also be healthy beverage choices.
Be mindful of your eating habits. Enjoy your food. Take time to eat. Notice when you are hungry and when you are full.
Plan what you eat. Cook more often. Eat with family and friends often. Share your foods skills, food traditions and culture.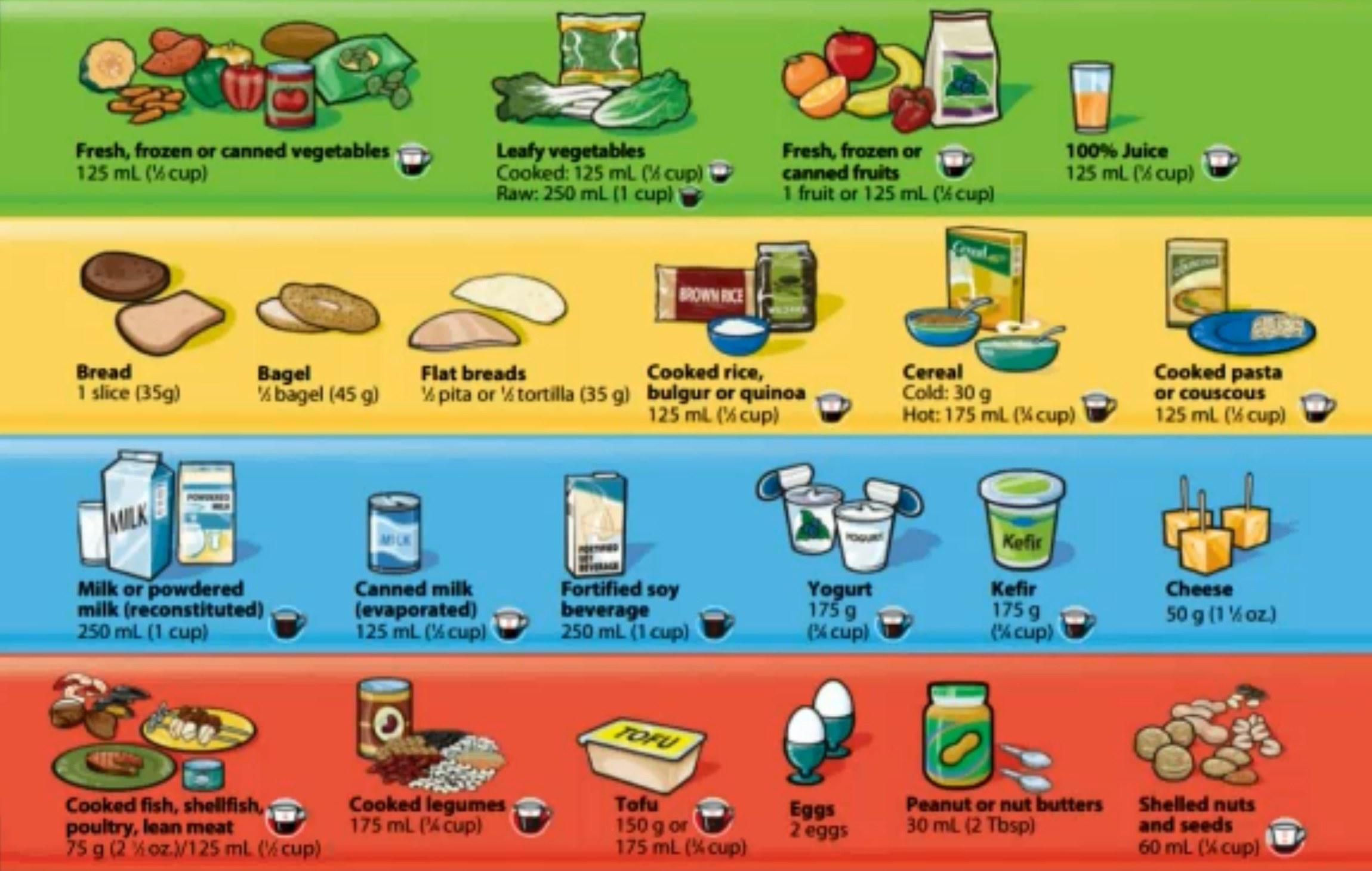 Public-opinion research
Eight focus groups were held in four different cities across the country – and participants generally felt that the advice was clear, practical, and relevant to them and their families.
According to researchers, participants didn't feel guilty about unhealthy food choices when they occasionally indulge.
Plant-based
The study results note: "The general consensus was that the guidance was applicable for all diets (i.e., vegan, vegetarian and omnivore) although some, particularly omnivores, had the sense the guidelines were encouraging Canadians toward a vegetarian diet.
"While most agreed that a diet based primarily on plant-based foods was appropriate, there was a sense that guidance relating to the consumption of meat was diminished and not exactly in line with their preferences.
"For a small number, the perception of being encouraged to eat a vegetarian diet undermined the overall effectiveness of the collection of messages."