A new poll shows almost half of Americans agree that slaughterhouses should be banned.
The study, which was conducted by the nonprofit think tank Sentience Institute [SI] in collaboration with Ipsos Group, looked at attitudes towards animal farming and animal-free food.
More than 1,000 US adults were questioned.
Reform
The results of the research suggest that Americans are largely supportive of major changes in agricultural policy – at least in theory.
Of those questioned, along with the 47 percent of Americans who support a ban on slaughterhouses, 49 percent agreed with the statement: 'I support a ban on the factory farming of animals'.
Additionally, 33 percent support a ban on all animal farming, 70 percent 'have some discomfort with the way animals are used in the food industry', and 69 percent think 'factory farming of animals is one of the most important social issues in the world today'.
'Startling'
Sentience Institute's Research Director Jacy Reece called the results 'startling'.
He added: "The public support we see for these proposals is remarkable.
"Less than 10 percent of the population is vegetarian, but you can eat turkeys for Thanksgiving and still want society as a whole to shift away from animal agriculture.
"This is in line with the result that an overwhelming 97 percent of people see vegetarianism as a personal choice, despite many of them supporting policy change."
SI noted that while these results are promising, it is important to take social desirability bias in this type of survey into account.
'Humane' products
Three quarters of respondents (75 percent ) say that they usually buy humane animal products.
According to SI, this appears to contradict government census data suggesting that fewer than one percent of farmed animals live on non-factory farms.
Discussing this discrepancy, Reese said: "This suggests a psychological refuge effect where we justify our animal product consumption by incorrectly assuming we eat ethically-produced food.
"This allows us to navigate the cognitive dissonance that comes from caring about animals while still eating food from factory farms."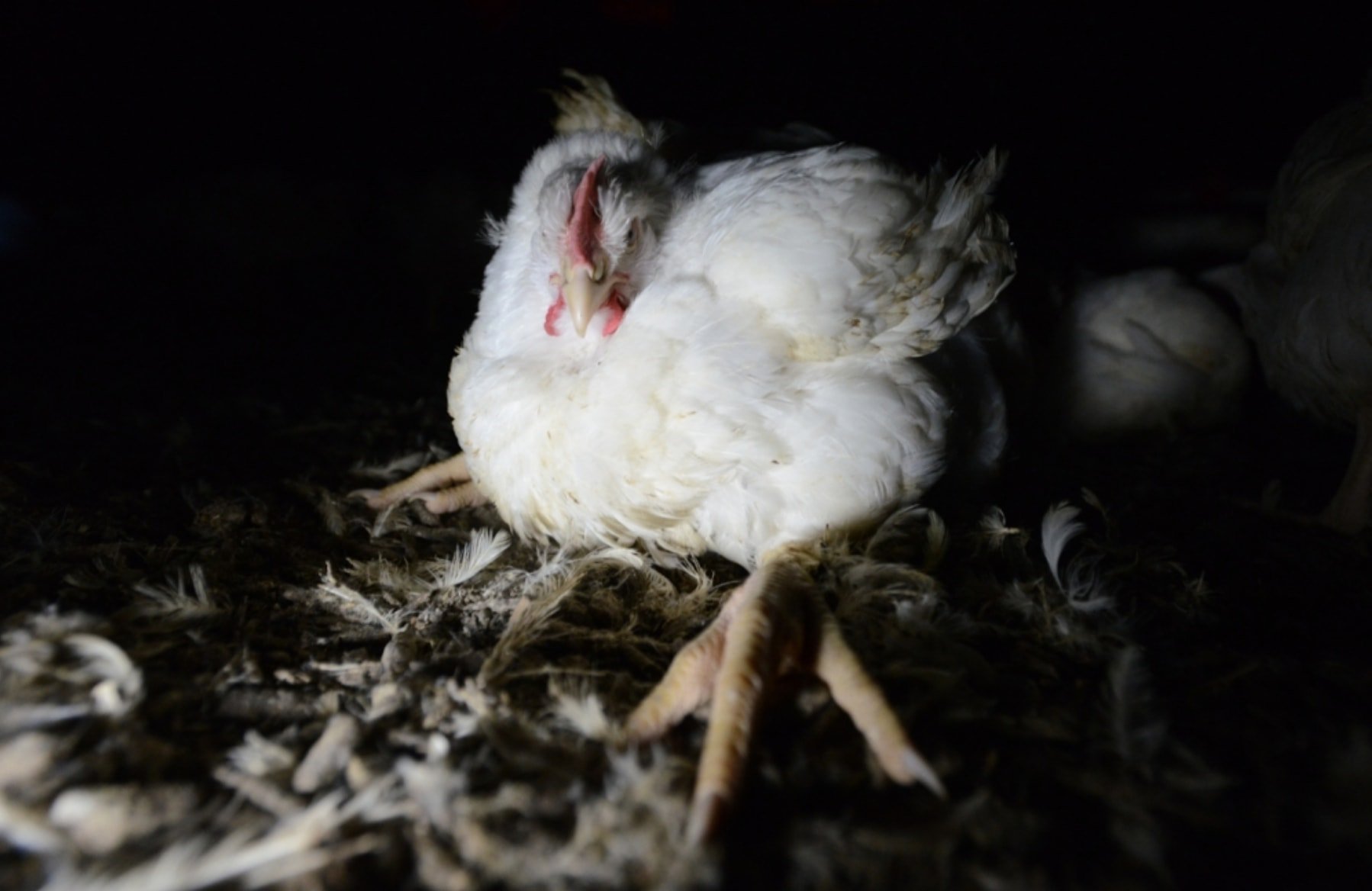 Lack of information
Reese added: "There could also be a lack of information on the facts of US animal agriculture.
"While there have been dozens of undercover investigations of farms and slaughterhouses over the past two decades, the average person who sees just one of these can easily dismiss it as one bad apple.
"The public needs accurate, comprehensive information about the prevalence of cruelty in animal agriculture.
"People may also be unaware that over 95 percent of farmed animals are chickens and fish, and those populations are more likely to be factory farmed than pigs and cows.
"Chickens and fish are very small compared to pigs and cows, which means there are far more of them."
Tipping point
The organization plans to conduct this survey every few years, in order to explore how US attitudes are changing 'especially given the growth of the plant-based foods sector and the scientific work being done to create real animal products from animal cells and proteins, without animal slaughter. Clean meat could be the tipping point that will shift the US food system in line with public values'.
More than half of all respondents (54 percent) said that they are 'currently trying to consume fewer animal-based foods (meat, dairy, and/or eggs) and more plant-based foods (fruits, grains, beans, and/or vegetables)'.
This is one of the stats researchers might expect to increase over the coming years.
Reese concluded: "Our overall takeaway was that people support major changes in food policy, despite not making similar changes in their own diets and despite huge misconceptions about how farmed animals are treated.
"This suggests we could see big changes in our food system in the next few years as activists push for policy change and scientists build new technologies."
READ MORE:
MPs Vote Against Transferring EU 'Animal Sentience' Clause Into UK Law
Vegan Powerlifter 'Stoked' With World Championships Performance
Vegan Star Miley Cyrus Reveals Collaboration With Shoe Brand Converse