Victory for Donald Trump in the U.S election could mean disaster for the environment, a world-leading climate scientist has warned.
The incumbent president, who is running against Democrat Joe Biden, has faced significant criticism over his environmental record while in office.
When it comes to the campaign trail, reports say Trump 'has avoided making specific energy or environment pledges during this election'. Meanwhile, his rival has published a climate plan, in which he has vowed to 'ensure the U.S. achieves a 100 percent clean energy economy and reaches net-zero emissions [by] 2050'.
Trump and the environment
When it comes to policy, major criticism has been leveled at President Trump for reversing around 100 environmental rules. Former officials accused his Environmental Protection Agency of 'having a war on the environment' after it rolled back the protections.
These included 'rules meant to clean up the air, defend waterways from industrial pollution and fight climate change'. In another highly-publicized move, the president reversed a ban on controversial hunting methods in Alaskan national preserves.
Critics have also attacked Donald Trump for questioning climate science. In the past, the president has reportedly called manmade climate a hoax.
However, according to an article covering a recent debate, the president 'acknowledged that human activity has, at least in part, caused climate change'.
'Trump victory: game over?'
One vocal critic of Trump's environmental record is Professor Michael Mann, a climate scientist based at Pennsylvania State University. Widely considered as world-leading in his field, he has authored more than 200 peer-reviewed papers and testified before Congress many times.
Discussing the president's record on eco-issues, he told the Guardian a Trump victory would basically be 'game over for the climate'.
According to the professor: "If we are going to avert ever more catastrophic climate change impacts, we need to limit warming below a degree and a half Celsius, a little less than three degrees Fahrenheit.
"Another four years of what we've seen under Trump, which is to outsource environmental and energy policy to the polluters and dismantle protections put in place by the previous administration…would make that essentially impossible."
Speaking to news outlet i, Professor Mann added: "It is a make or break election when it comes to the climate. There is no other way to put it."
Donald Trump and the Paris Agreement
Beyond the policy issues discussed by Professor Mann, a major issue for many environmentalists is Trump's rejection of the Paris Climate Agreement. Trump started the withdrawal process last year, with the U.S set to officially ditch the deal on November 4 – the day after the election.
The Agreement (a.k.a the Paris Accord) is a global plan to fight climate change. It came into force in 2016 following years of negotiations.
Under the accord, all major emitting countries pledged to reduce their climate-altering pollution, to set goals and report back. The agreement also provides developing countries with a pathway in their climate mitigation and adaptation efforts. In addition, it has a framework for monitoring collective climate goals.
Broadly speaking, its overall aim is to limit global temperature increase to 2 degrees Celsius above preindustrial levels. Ideally, the limit is 1.5 degrees Celsius.
This limit is considered 'a general indicator of where many climate impacts – on balance – go from destructive to catastrophic.' Global temperature increases beyond this will lead to extreme heatwaves, flooding, water scarcity and more.
Emissions
The Accord has not yet reached its targets. Reports say there 'have been some achievements in cutting emissions'. However, they add, countries across the board have not done enough to 'limit the temperature rise to 2C'.
According to the Guardian: "The world is already about 1C hotter than the pre-industrial period. Despite the Paris agreement, it is on track to become around 3C hotter."
The outlet acknowledges that 'few countries are on track to fulfil commitments made in Paris five years ago'.
But, it ponders whether, 'progress might have been different had Trump not triggered U.S withdrawal from the fight in 2017'.
Donald Trump: leaving the agreement
Legally, Donald Trump was unable to withdraw from the agreement during his term in office. He started the year-long withdrawal process in November 2019. But he stated his intention to leave back in 2017.
He explained his decision by saying the agreement 'handicaps the United States economy in order to win praise from the very foreign capitals and global activists that have long sought to gain wealth at our country's expense'.
Blasting the 'unfair' deal, Trump said he'd 'begin negotiations to re-enter either the Paris Accord or an entirely new transaction'. But only 'on terms that are fair to the U.S'.
It should be noted that Biden has vowed to rejoin the Paris Climate Agreement immediately if he becomes president.
'All cost, no benefit'
In light of Trump's depiction of the Accord, many people believe the decision to ditch it was economics-driven. According to Professor Michael Gerrard, from New York's Columbia University: "Trump believes that regulations are all cost and no benefit.
"He denies that there really is such a thing as anthropogenic climate change, or at least that it is bad.
"He believes if you cut back on regulations of all kinds, not just environmental, but…everything else, it'll create more jobs."
Culture war
However, others have suggested a different reason prompted the decision.
Paul Bledsoe, who previously served in the Clinton administration, is an adviser to the Progressive Policy Institute. (A Democratic think tank). He believes the move is more about the culture war than economics.
"Trump is convinced that climate change is a culture war issue that ignites the resentment of his far right base. So he sees this as a cultural effort to ignite grievance among his base. It has no other function for him," he said.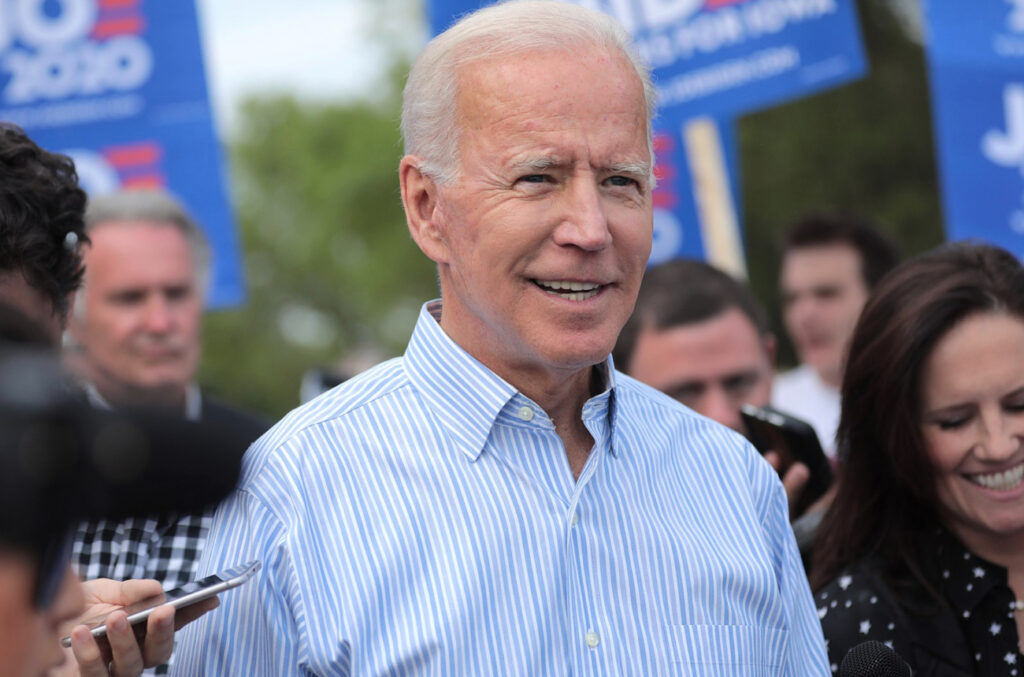 'A decision of great consequence'
The States' role in the Agreement isn't just a U.S issue, as numerous commentators have noted. Laurence Tubiana is a French diplomat and key architect of the Paris Accord. She branded Trump's intention to withdraw 'a decision of great consequence, to both the U.S and the world'.
"The rest of the world is moving to a low-carbon future. But we need to collectively start moving even faster. The U.S still has a significant global role to play in marshaling this effort," Tubiana added.
She blasted the Trump administration's 'dangerous anti-climate stance' for having a 'negative impact on international climate efforts'. For example, Australia and Brazil's right-wing governments are now trying to downplay the urgency of reducing emissions, she said.
'Unrealistic without the U.S'
Tubiana's belief that the U.S 'still has a significant global role to play' in tackling the climate crisis aligns with the position of Todd Stern.
As the U.S's chief negotiator when the Paris Agreement was sealed in 2015, Stern spoke out earlier this year about a potential Trump victory, and did not hold back.
Describing Trump's withdrawal announcement as 'sickening', Stern went on to brand it 'mendacious from start to finish'.
He revealed: "I was furious…because here we have this really important thing and here's this joker who doesn't understand anything he's talking about. It was a fraud.
"The choice of Biden or Trump in the White House is huge. Not just for the U.S but for the world generally to deal with climate change. If Biden wins, November 4 is a blip, like a bad dream is over.
"If Trump wins, he seals the deal. The U.S becomes a non-player and the goals of Paris become very, very difficult. Without the U.S in the long term, they certainly aren't realistic."