The recently launched vegan flag has divided opinion within the vegan community – with some people claiming the design is 'racist'.
The flag – which features blue, white and green – was created by senior designer Gad Hakimi.
But the inclusion of white in the design has been seen as problematic by some – leading to the allegations.
The flag is open source – meaning anyone can use it – and the designer does not stand to make any money at all from its existence.
Controversy
Speaking about the controversy, Hakimi told PBN: "I trained in (famous art and design academy) Bezalel – one of the strictest academies when it comes to criticism, so I know how to accept criticism.
"One thing I have learned that is if people talk about something, that is good – whether what they are saying is positive or negative.
"I'm not surprised by the criticism – it's all part of the process, and I accept it."
As someone who identifies as being non-white, Hakimi says: "I'm Jewish, and my origin is Iranian. My skin is not white, as I saw in the mirror this morning."

Universal
Accompanying the launch is a series of photos, showing people with the flag painted on their face.
Hakimi says: "The concept for this started when I searched for photos of activists around the world of any type of activism and a picture of a activist with his country flag painted on his face captured me. I started this 'campaign' to show that everyone can be the flag.
"Its not about race age or gender."
Not my flag
But while there has been a lot of positive reaction to the flag – with people saying they will be happy to fly it – not everyone likes the concept itself.
Writing for ecorazzi.com, France McCormack, said: "There are three main problems with this flag as I see it: first, it centres vegans in veganism and vegan advocacy; second, the way in which it seeks to brand veganism is antithetical to veganism as a matter of morality and social justice; third, it creates a sense of false unity.
"It's quite troubling that we vegans so often place our focus on what it means to be vegan (and to centre ourselves or our groups in our advocacy) rather than on the message that veganism is the abstention from the avoidable exploitation of other animals. "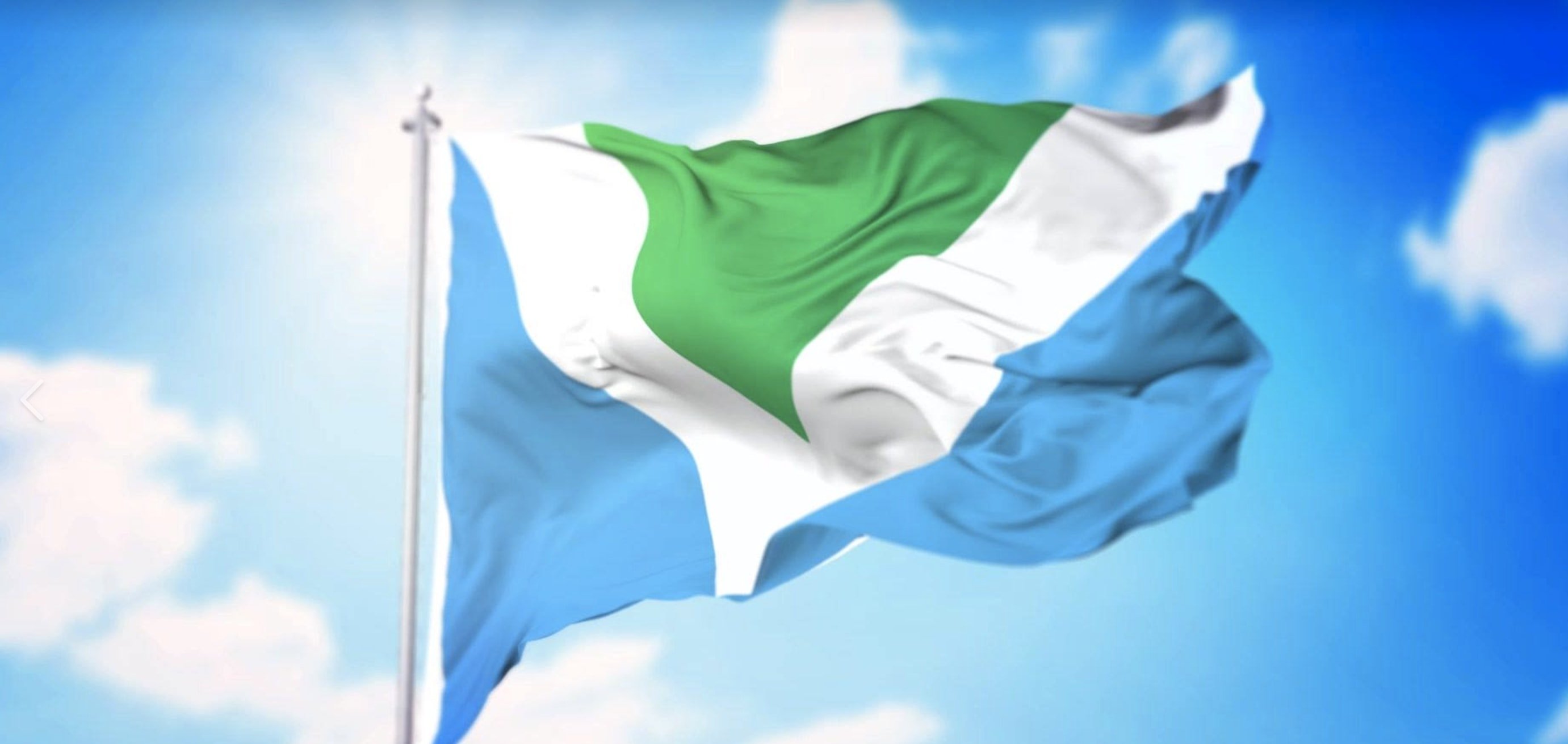 Feedback
But according to Hakimi, he is happy with all the reaction. He said: "I am really happy about feedback that I get in private – good and bad. It makes me feel more connected to people in the world no matter where they live.
"People from India asked me how come a V represent the vegans in non Latin languages. There is an answer for that. Good flags are not supposed to use any text on them.
"Because of that, the V in the flag is just an illusion of the inner space between the triangles. Its non a dominant V. The result is an upside down pyramid who stands on its tip.
"That is designed to signify that we can make the impossible – our mission to save all animals – into a reality."
READ MORE:
Graphic Design Team Unveils Veganism's First Ever Official Flag
A Conversation With Animal Rights Hero Anita Krajnc
UK Vegan Collective Aims To Create Permanent Plant-Based Hub