TV host Piers Morgan has once again taken out his wrath on vegans – accusing them of trying to 'instill their views on everyone'.
Morgan was speaking about the fury directed at a school in Hampshire whose students reared four pigs who will now be sent to slaughter.
The headmaster of the school – who has reportedly received death threats – was invited onto program Good Morning Britain to discuss the story alongside vegan Vincent Cook.
Meat industry
According to Cook, the school is perpetuating a lie – suggesting most meat comes from happy animals who have enjoyed a good life.
He added: "97 percent of pork isn't from happy pigs being cared for by children.
"That sends an unspoken endorsement to the meat industry that it's okay.
"I would love to show the whole truth – the kids that raise the pigs don't know anything about the slaughter process."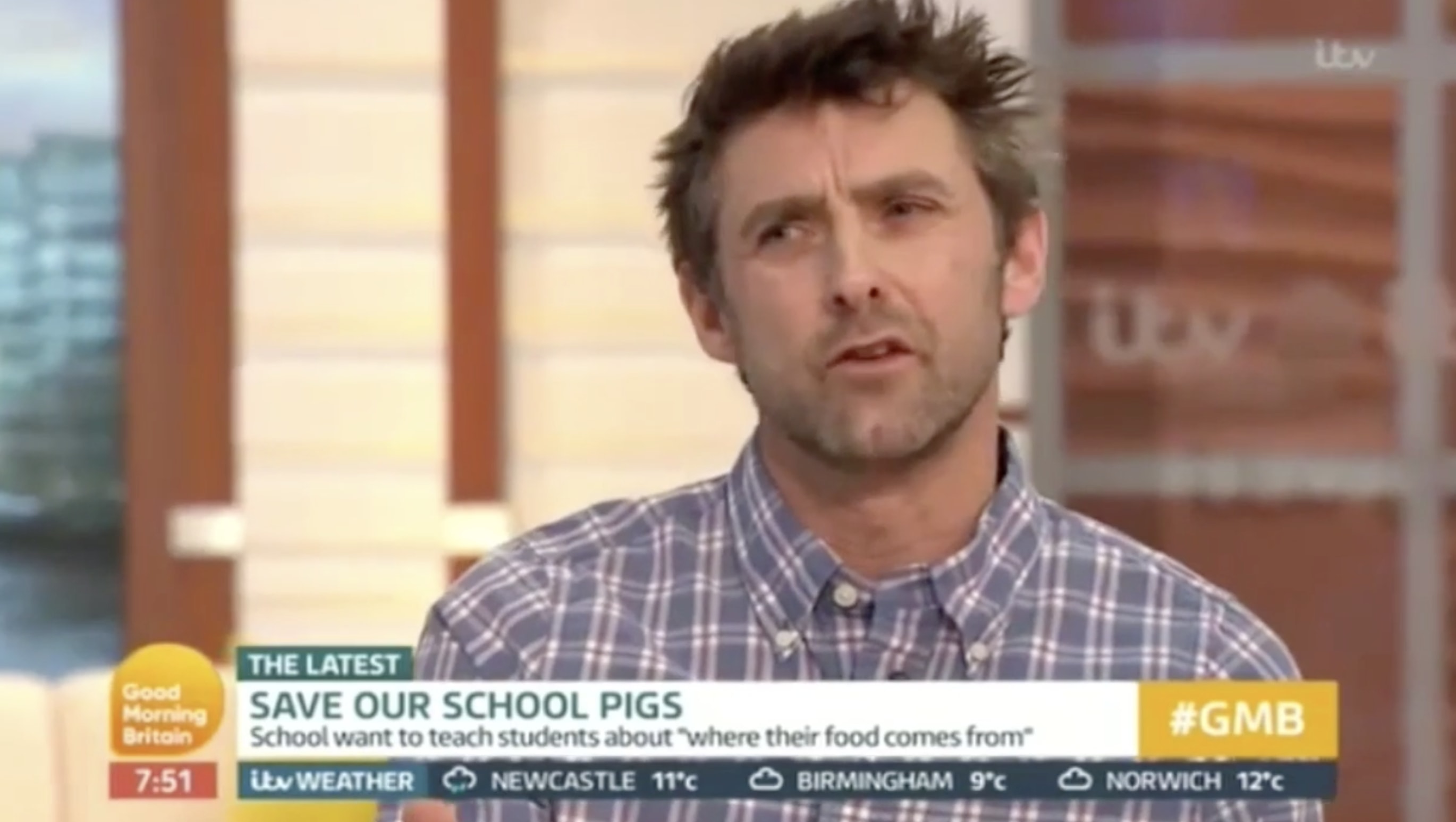 Jungle
When Cook asked why people have to eat meat, Morgan bizarrely asked him whether he 'understands what happens in jungles'.
He added: "Why should vegans have this tyrannical thing where they can issue death threats?"
Cook disassociated himself from the death threats – saying 'there are trolls in all groups' and that no one should act like that.
Family
Morgan also spoke about Cook's family – asking whether his children eat meat.
When Cook said they didn't, Morgan replied: "So no one's forcing the will of the meat eaters onto you and your family.
"But you want to instill your views on everybody else."
The interview ended when Morgan screamed at Cook for being a hypocrite and mass murderer when Cook said his children may wear leather shoes.