NASCAR racing driver Landon Cassill has spoken out about the postives and negatives of following a plant-based diet in a non-vegan-friendly race track environment.
The 28-year-old American athlete has highlighted that there was a noticeable improvement with how his body felt and functioned, saying that he went from 'eating like a kid' to understanding nutrition.
But for Cassil, who travels 36 NASCAR races between February and November, a vegan diet can be more difficult to adjust, he says.
The pro driver became plant-based five years ago, after he read Rich Roll's Finding Ultra: Rejecting Middle Age, Becoming One of the World's Fittest Men, and Discovering Myself, and decided to forgo animal products 'cold turkey'.
Food addiction
Cassill told news outlet For The Win that his animal-free diet has taught him how to use food as fuel.
"I'm a person with an extreme personality, and I'm a very addictive personality.
"So some people can get themselves to eat healthy without going full-on plant-based or something like that. For me, I had to completely go extreme in the other direction to get myself to focus on food as a fuel and not as a pleasure source."
And since then, the athlete has developed a taste for smoothies, which he has on nearly a daily basis.
His favorite?
"I like spinach and almond butter, bananas – those ingredients. I'm not afraid of green smoothies, so I definitely will drink that, whether it has kale or Spirulina or spinach," said the No. 34 Ford driver.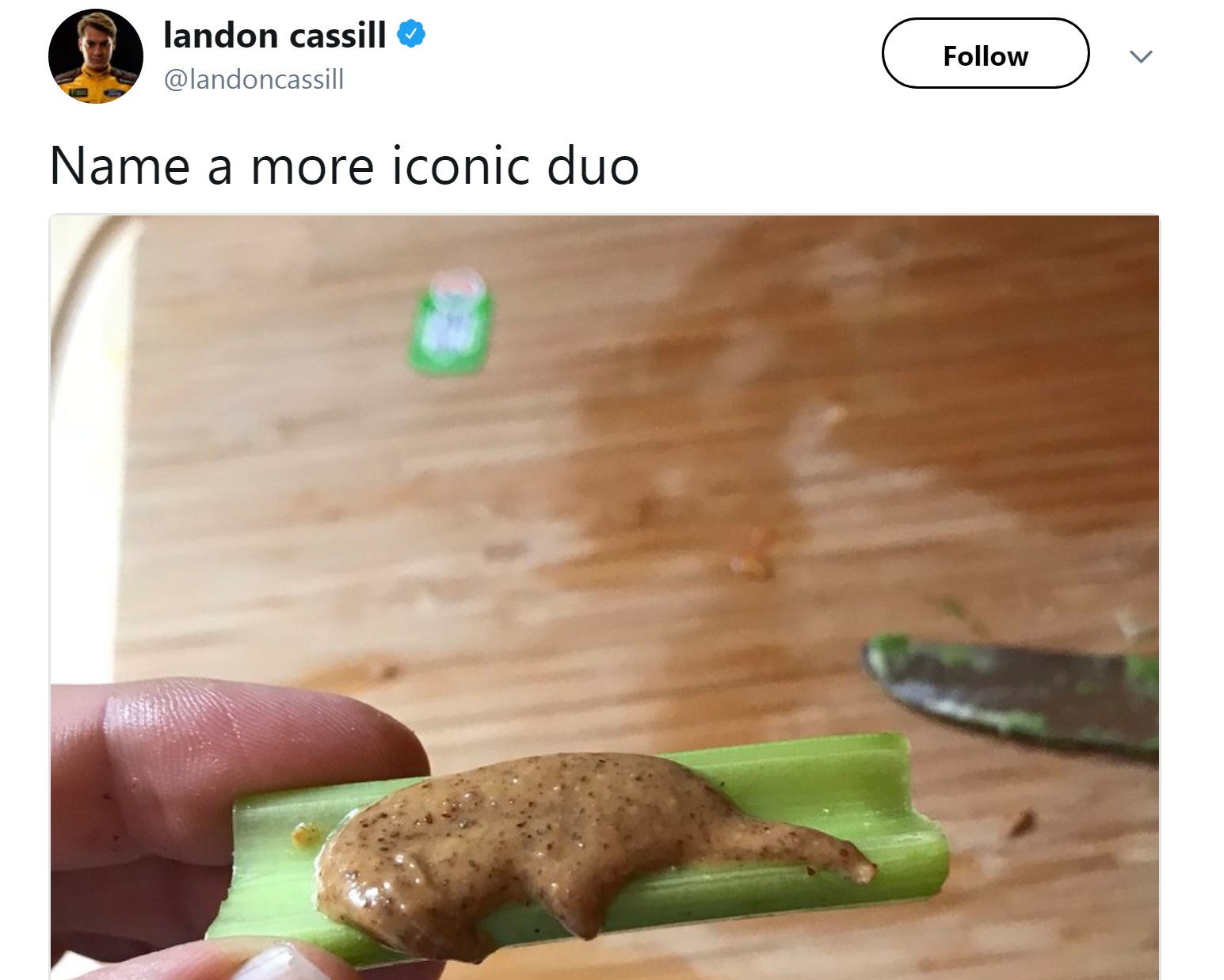 Struggle
"I'd say my biggest struggle is at the track during the day because you tend to snack a lot," he said.
"On the hauler, we have a lot of chips and crackers and things like that, and it's easy to sit down with a cup of pretzels and eat pretzels for three hours straight. So I've had to change my habits of what I'm snacking on in the hauler."
But the pro driver has said being prepared with his own food options and planning ahead has been key to mastering his snacking habits.
READ MORE:
School Denies Family's Request For Vegan Food – And Gives Child Meat
Vegan 'Super Size Me' Style Documentary Shows Impact Of Junk Food Diet
Plant Based Food On The Rise: Impossible Burger Hits New Locations