UK politicians have been condemned by leading animal protection organizations for supporting a grey squirrel cull.
During the Lords select committee on the natural environment, comments in favour of culling were made, as well as suggestions that squirrels could threaten the UK's 'treescapes' for future generations.
'Open letter'
Animal Aid, the League Against Cruel Sports, PETA, Urban Squirrels and Viva! have written an open letter to Environment Secretary Michael Gove, in which they warn of the huge public opposition to any cull of this kind.
The letter argues that the impact of grey squirrel damage is hugely exaggerated, especially when compared to the large-scale human destruction of forests and trees.
'Absurd'
Isobel Hutchinson, Director of Animal Aid, says: "It is absurd, and deeply unjustified, for grey squirrels to be persecuted for simply trying to survive, while the Government has allowed the large-scale destruction of woodland.
"If Michael Gove thinks that the public will be convinced by any plans to cull squirrels, then he is very much mistaken.
"Rather than reaching for the next defenceless animal to scapegoat, the government should focus on policies that genuinely protect our natural environment and the animals who live there.
'Angry'
Eduardo Goncalves, CEO of the League Against Cruel Sports, says: "Many people are going to be angry and confused at why the government would apparently be sanctioning the large scale killing of grey squirrels.
"It appears to be yet another example where government culling is a knee jerk response in the absence of clear scientific evidence to justify it."
'Pain'
Elisa Allen, Director of PETA UK, said: "All squirrels feel pain, enjoy raising families, and want to live – regardless of what colour they are.
"It is people, not squirrels, who have damaged and consumed vast tracts of woodland and other wildlife-friendly landscapes that otherwise would have provided both greys and reds with more than enough space in which to thrive.
"We were the ones who brought grey squirrels across the Atlantic.
"The least that we can do is find a peaceful and humane solution to an issue that we created in the first place."
Destroy
Natalia Doran, Director of Urban Squirrels, said: "Grey squirrels do not destroy woodland.
"The Forestry Commission criterion for destruction is 30 percent of canopy trees. The most that grey squirrels can manage is five percent.
"And let us not forget that dead trees are an important micro-habitat within an ecosystem and that squirrels plant new trees very effectively, too.
"It is worth noting that red squirrels, whom we are now so keen to protect, and for whose apparent benefit thousands of grey squirrels are killed, feed on trees in precisely the same way as grey squirrels do.
"At the time when red squirrels were numerous they were persecuted in the same way as the greys are now, and with the same excuses."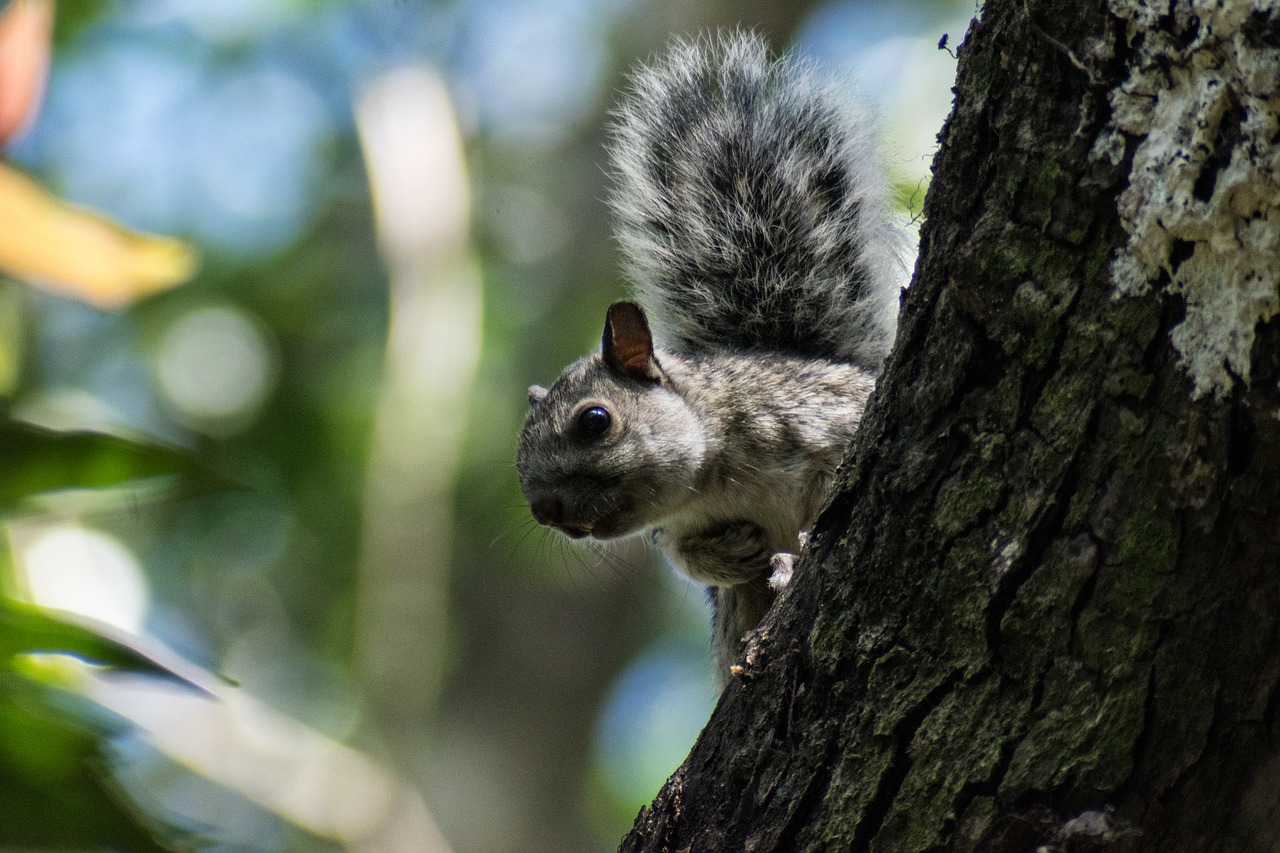 'Humane'
Justin Kerswell, Campaigns Manager and Deputy Director of Viva, added: "Viva! is opposed to the killing of squirrels on both welfare and scientific grounds.
"We do not believe that it can ever be made 'humane'.
"Renowned wildlife expert Professor Stephen Harris has also stated that there is little evidence to support the effectiveness of grey squirrel "culling" in protecting reds.
"The killing of grey squirrels is entirely at odds with our ethos as an organisation."