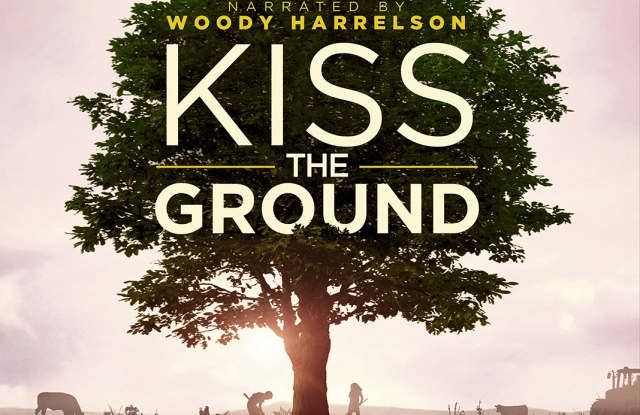 Celebrity actor and vegan advocate Woody Harrelson has narrated a Netflix documentary on the climate crisis.
Kiss The Ground explores how regenerative agriculture 'could balance our climate, replenish our vast water supplies, and feed the world' – and features a 'revolutionary group of activists, scientists, farmers, and politicians'.
'The cure to climate change'
Vampire Diaries star Ian Somerhalder is also one of the film's executive producers, and described the project as 'his greatest accomplishment'.
Announcing the film's debut on Instagram, Harrelson said: "Never thought I'd be so excited and hopeful over dirt. The cure to climate change is here and it's been right under our feet the whole time."https://www.youtube-nocookie.com/embed/3iknWWKZOUs
'Scientific insights'
According to Yahoo Finance, executive producer RJ Jain said: "Kiss the Ground equips each one of us with tools to make a difference.
"The documentary shares scientific insights on how healthy soil can draw down carbon from the atmosphere, reversing climate change while creating abundant and healthier food supplies.
"Furthermore, we can significantly mitigate the risk of natural disasters like flooding, drought, and fire when we rebuild our soil, so it absorbs and retains water as it is meant to do."
You can find out more about Kiss The Ground here