A new advert for vegan food delivery service allplants has hit UK television screens – and will play throughout the first week of January.
allplants is an award-winning company that delivers frozen meals nationwide from its 20,000 square feet kitchen in North London – Europe's largest plant-based facility.
Vegan advert
allplants' advert coincides with the first week of Veganuary – a global initiative that supports people as they try a vegan diet in January and beyond. The ad is aimed at non-vegans, and urges them to eat more plant-based food (below).
The ad shows a women attempting to go vegan, but struggling to give up cheese. She manages to move towards a plant-based diet by tucking into meals from allplants.
The commercial encourages those who are working towards going vegan but aren't there yet, with the slogan: "We're all plants. You don't have to be."
allplants lighter menu
The ad also coincides with the launch of allplants' new Lighter Menu, which includes a range of dishes which all come in at under 450 calories per portion.
Meals including were created in collaboration with the company's in house nutritionist Aly Findlay, to 'ensure they're balanced, as well as tasty'.
They include Spicy Szechuan Noodles, Protein Bolognese Bowl, Roasted Veggie Lasagne, and Aubergine Parmigiana.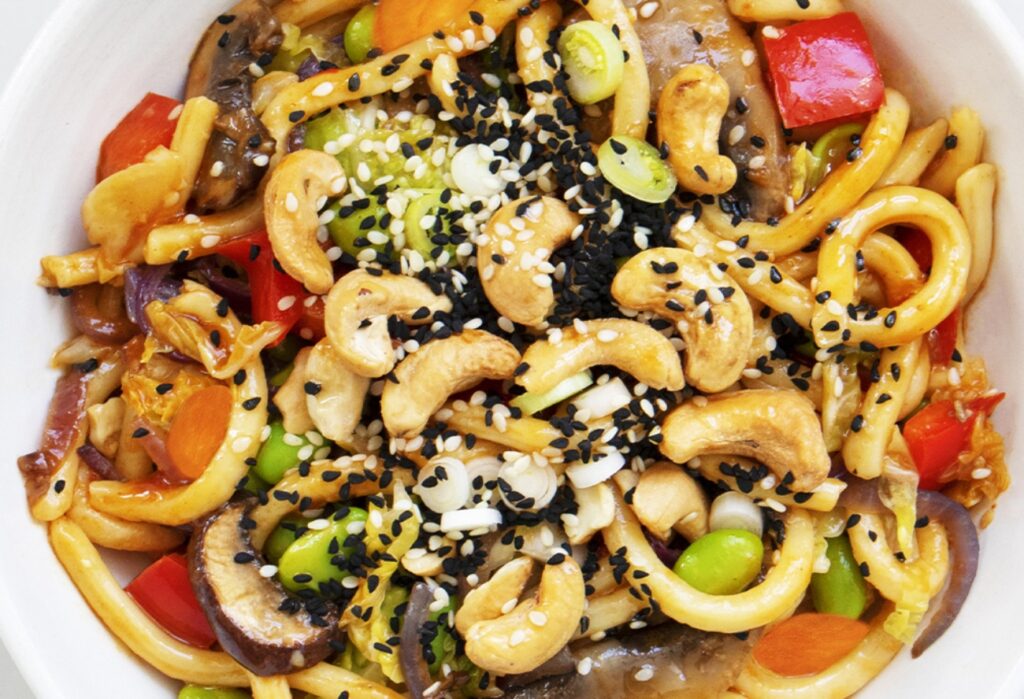 Nutrients on a vegan diet
"It's absolutely possible to get all of the nutrients your body needs in order to stay energized and healthy from a vegan diet," Findlay said.
"There are also health benefits associated with a vegan diet, such as increased fiber and reduced saturated fat intake."
"As with any diet, the key is being mindful of the different nutrients you're consuming, and varying them so you're getting the complete range of micronutrients."
The price of an allplants box of six meals costs £40.50 for single portions (£6.75 per meal) or £59.88 for double portions (£4.99 per meal).