High profile media outlet Sky News has promoted the vegan lifestyle – and dispelled common myths regarding veganism.
In a feature titled The rise of the vegans: Are we falling out of love with meat?, news reporter Ceren Senkul makes a strong case for veganism, arguing that 'going vegan is on the up', and encouraging the audience to give it a try.
Spike
Senkul writes: "Changing markets is proof that going meat and dairy free is definitely a trend that is sticking around.
"Ocado saw a 1,678 percent spike in vegan sales last year, and Tesco has hired a director of plant-based innovation who will drastically transform the vegan offering.
"People care more about what they eat and where their food comes from. Perhaps more importantly, they care about their health."
The article also mentions Veganuary, the challenge where people commit to an animal-free diet for the entire month of January – and in which more than 100,000 individuals are expected to take part this year.
Myth 1
The reporter highlights 'Vegans are missing out on all the good food' as the first common myth.
"While meat-eaters view veganism and vegetarianism as 'missing out', it is actually much easier to stay away from meat and dairy now than it ever has been.
"Pizza Hut has launched a vegan pizza, and you can also get vegan options at other popular restaurant chains too, including Zizzi, JD Wetherspoon, Wagamama, Pret A Manger, Carluccio's, to name just a few.
"You can even eat vegan at Nando's with a few substitutions. You can even get dairy-free Ben & Jerry's ice cream."
Senkul argues that all these changes show 'demand is increasing at a rapid rate'.
Myth 2
'I care about animals, so I always buy ethically' is Sky News' second vegan busted myth.
"Being an animal lover and eating meat just doesn't add up," the piece reads.
The news outlet has contacted The Vegan Society in regards to why products labeled 'ethical', 'free-range', or 'organic' are a 'cheap marketing trick'.
Marketing trick
Dominika Piasecka, a spokeswoman for The Vegan Society, told Sky News: "Unfortunately, the sad truth is that all animals raised for meat, dairy and eggs – including those labeled 'free range' or 'organic' – end up in the same slaughterhouse.
"The idea of 'ethical meat' is flawed because 'ethical slaughter' is an oxymoron; no matter how they are treated when alive, all animals experience the same fear when it comes to slaughter.
"'Ethical meat' claims are a cheap marketing trick designed to make the consumer comfortable with buying the product while ignoring the fact that an animal was exploited to produce it."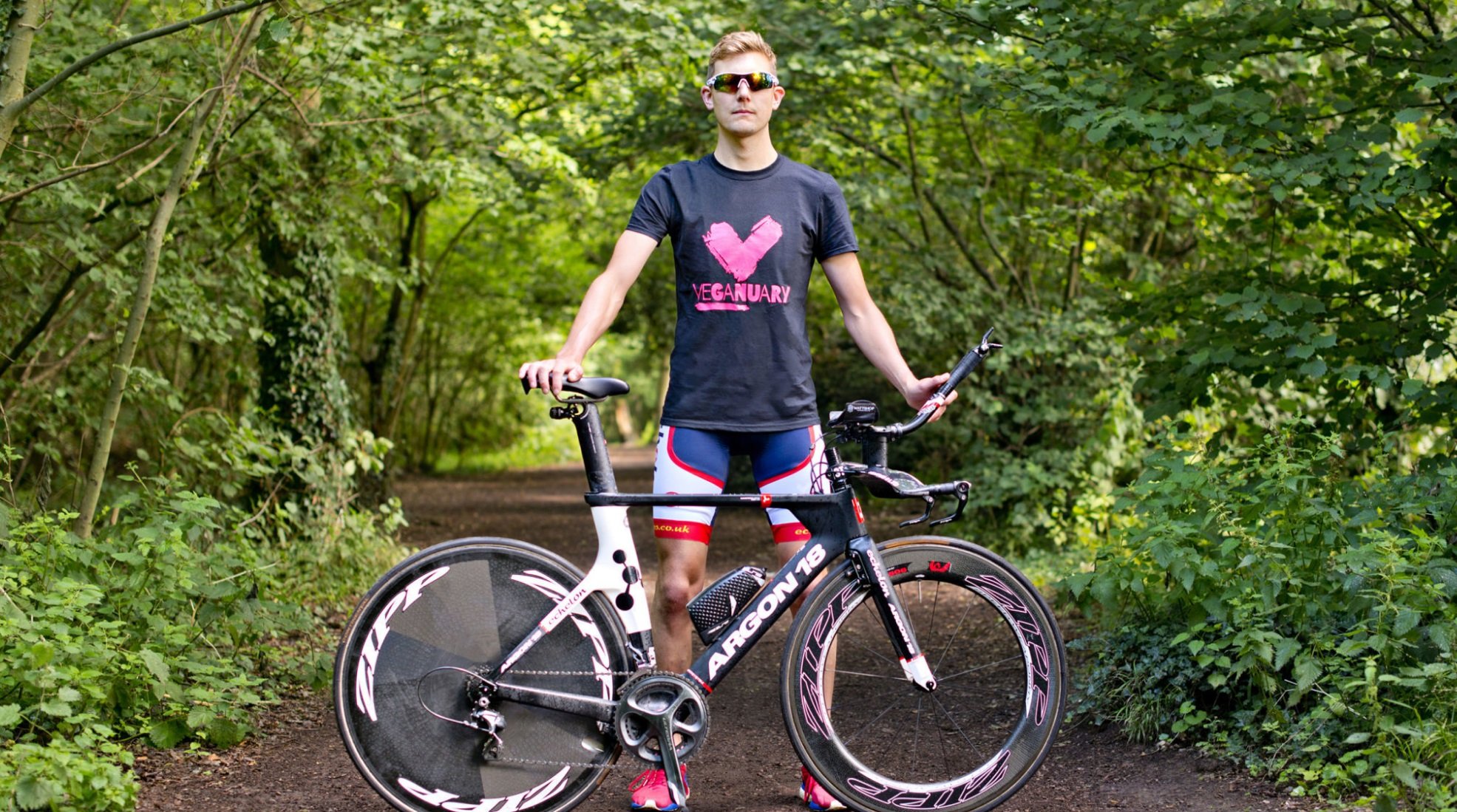 Myth 3
Protein is the last myth the media outlet highlights in its feature – and to dispel it, Senkul mentions athletes who thrive on plant-based diets, including Venus and Serena Williams and UFC fighter Nate Diaz.
Veganuary ambassador and Team GB triathlete Daniel Geisler also told the publication: "Your body needs energy to function, recover and move and a vegan lifestyles is perfect for this.
"I am faster and stronger than I have ever been. It was proven with my silver medal at the age-group duathlon World Championships."
Disrupting the mainstream
Derek Sarno, Tesco's Head of Plant Based Innovation, also contributed to the piece, saying: "A whole new generation of free-from animal foods will disrupt the food service market across the board.
"Everybody these days knows someone that is vegan and more are going that way, it's empowering and makes a difference by impacting our health, environment and the lives of animals."