A vegan advert has been spotted on 4oD – the on demand platform for UK television's Channel 4.
The commercial, for Swedish plant-based company Oatly, is part of a major campaign by the brand.
It shows Oatly CEO Toni Petersson playing a keyboard in a Swedish oat field and singing a song featuring Oatly's log line: "Wow. Wow – no cow."
Oatly's advert
'Lifestyle brand'
Speaking about the advert, a producer said much of the footage was filmed without Toni Petersson's knowledge.
"We just felt that it was important for the viewer to get an honest idea of who the real Toni is and how Oatly – behind his new, offbeat, dynamic and visionary leadership – is becoming a lifestyle brand that makes nutritional products to help people find ways to upgrade their lives and the health of the planet too," they added.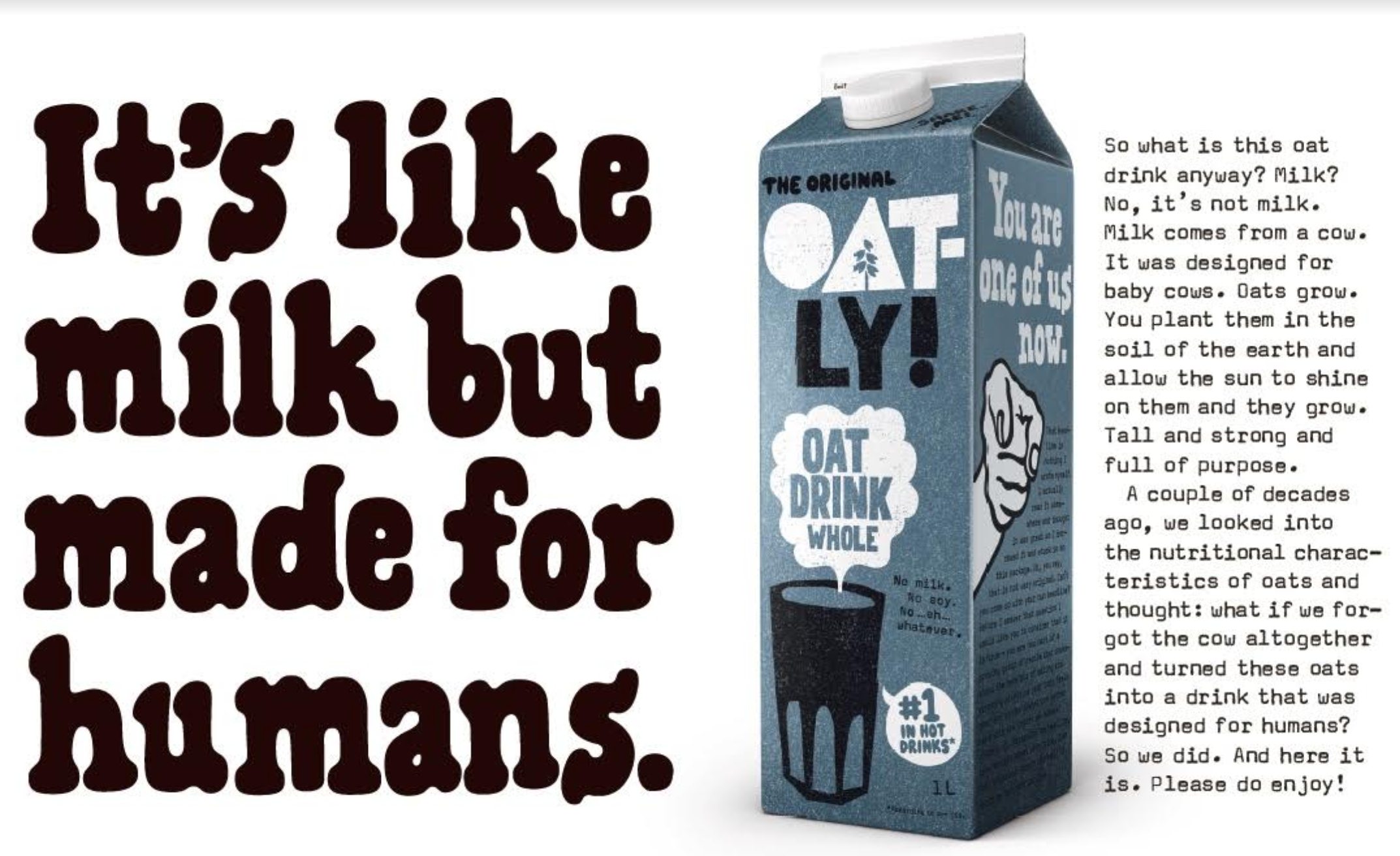 Vegan campaign
The advert is part of a campaign Oatly recently launched across the UK, featuring posters in key transport hubs saying: "It's [Oatly] like milk but made for humans."
"Some consider our messaging to be controversial," Oatly's Creative & Strategic Director (International Markets), Michael Lee said in a statement sent to Plant Based News.
"We disagree. It's fact, because our oat drinks actually are made for humans, rather than for baby cows.
"Although we lost a lawsuit from the Swedish dairy industry in 2015, we still believe in the line, it's still the truth, which is why you're seeing it across the UK."