Vegan meat giant LoveSeitan was forced to rename one of its products following a legal challenge.
The company's seitan-based product, Funky Chyck'n , will now be renamed Seitan Chyck'n – despite it being sold under the Funky Chyck'n name for over two years.
Meat industry attack
The brand says it was approached by lawyers to stop using the name. The reason named was that it was too 'similar' to chicken wholesaler House of Westphalia's trademarked Funky Chicken product.
'It's a shame, but you have to respect the legal process.
'You would think that given our product is made from seitan and their product is made from animals there wouldn't be any misunderstanding', LoveSeitan co-founder Steve Swindon said in a statement.
He added that he felt the threat was an attempt by 'the meat industry' to halt plant-based brands from using terms that sound 'too similar' to animal products.
LoveSeitan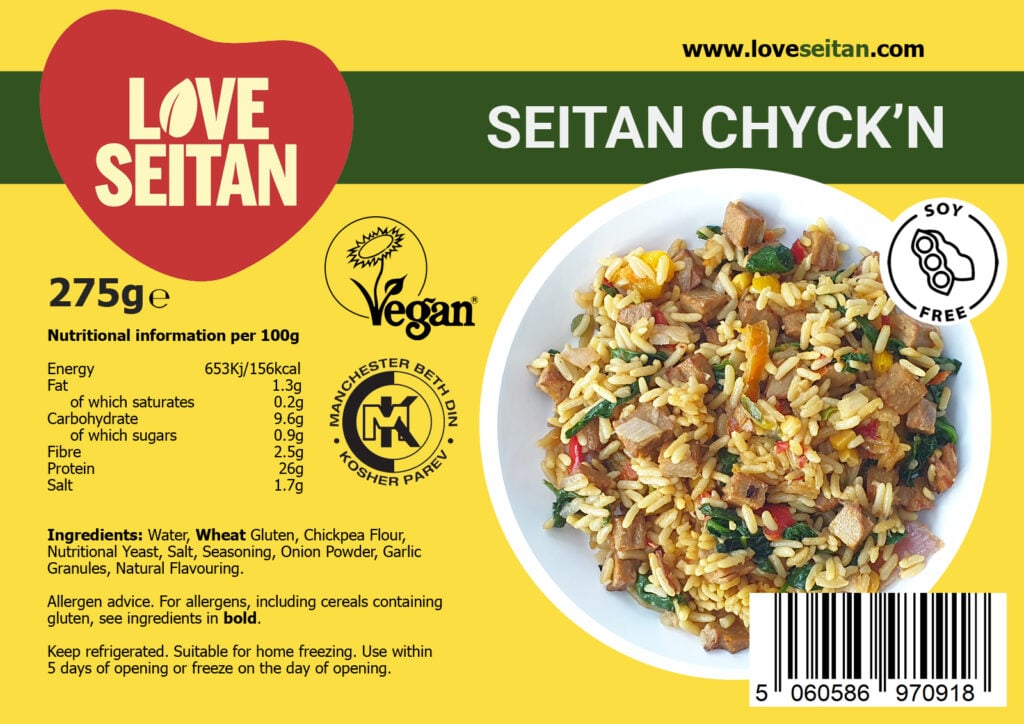 Plant-based product labels
The news comes in the midst of the 'dairy ban', which is an ongoing EU debate. It could see the banning of terms such as 'almond milk' and 'vegan cheese'.
Moreover, meat producers have voiced grievances with plant-based brands in the past. This is over accusations plant-based products have names that 'confuse customers'.
Those who oppose the 'dairy ban', and the clamping down on plant-based product names as in LoveSeitan's case, have blasted meat lobbyists. However, many remain confident the plant-based movement will continue to boom.
Steve Swindon adds: "This won't stop us though – seitan will become more popular in the years to come!"
House of Westphalia has been approached for comment.