Last Friday, MEPs within the European Parliament voted in favor of bolstering animal welfare standards within the live animal export trade. But campaigners remain critical and insist the practice should've been banned, rather than restricted.
Animal Justice Project openly deplored the move, proclaiming that the vote provided a "real opportunity" to end such "immense suffering."
The region is the largest exporter of live animals, from young calves to pregnant mothers – who are frequently put through grueling journeys overseas.
European Parliament votes on live animal exports
In anticipation of the vote, The Committee of Inquiry on the Protection of Animals during Transport (ANIT) put forward a report offering recommendations to improve animal welfare.
The unit has been investigating transport regulations over the past two years after it came to light that many animals were left without food or water on the long voyages. ANIT observed "systematic failures" and pushed for tighter regulations as a result.
According to PETA director Elisa Allen, this "sordid business" involves extreme conditions where animals are "caked in their own waste" and denied basic medical care. Additionally, Allen told PBN that many animals are transported from the EU to unregulated slaughterhouses. Here, many are killed without being stunned.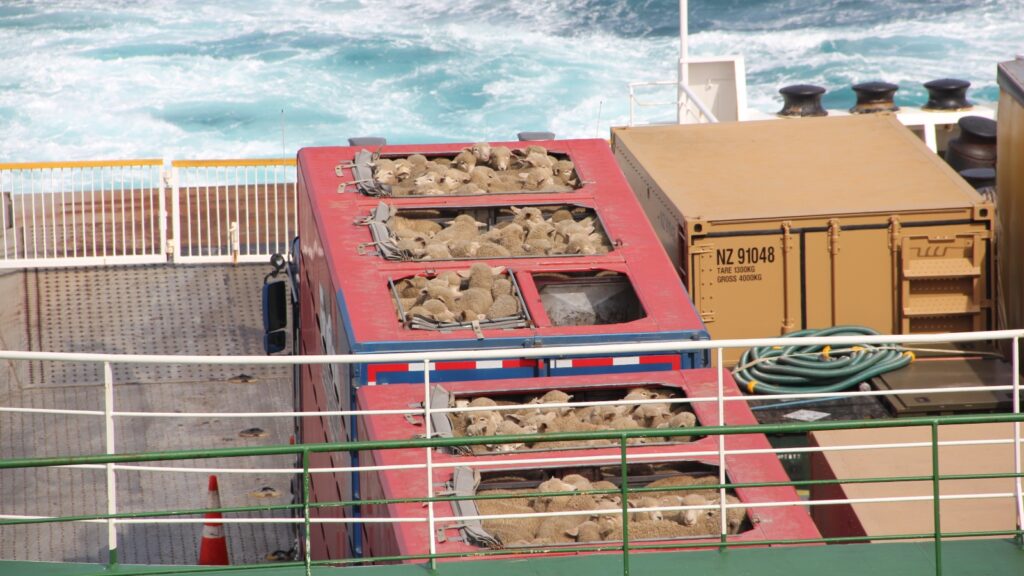 EU animal welfare
Under previous EU rules, pigs, cows, and sheep can be transported for 24 hours with just an hour's "rest." All are subjected to potential injuries and even death, from stress and exhaustion. In 2019 alone, around 1.4 billion animals were forced to endure this.
Recommendations for change included the establishment of journey time limits for all animals and the halting of exports for animals that are less than 35 days old. MEPs voted in favor of imposing such a ban, but only for unweaned calves less than four weeks old. Moreover, journeys will be limited to up to 50km.
Equally, the committee called for an end to the transportation of pregnant animals in their third trimesters. It was decided by parliament that journeys may go ahead, but not for longer than eight hours.
The "improvements" received 557 votes in favor, 55 against, and 78 abstentions.
Uproar among campaigners
Allen adds: "The move to limit their time in transit is a pitiful measure to protect animals and continues to risk spreading zoonotic diseases that could cause another pandemic.
"The EU must ban long-distance transport and transport by sea altogether. And anyone horrified by all this cruelty and suffering must take personal responsibility by going vegan.
Further, Animal Justice Project revealed it is "appalled" by the decision.
In a statement sent to PBN, a spokesperson expressed: "Despite a 900,000 strong European citizen petition and years of undercover investigations showing the horrific suffering animals endure on road and sea journeys, MEPs ignored the public who they supposedly represent and bowed instead to animal farmers and exporters.
"…The parliamentary vote was a lost opportunity. And anyone who opposed real progress now has blood on their hands.
"Animal Justice Project will be stepping up pressure on animal ag to end the farming and transportation of animals, particularly unweaned calves, under its Expired campaign."