A slaughterhouse worker has admitted that killing cows is 'horrible when you see how they do it'.
The worker made the admission to the Guardian, who changed his name to Florin in a bid to retain his anonymity.
He was speaking to the outlet for a report about how meat industry workers in Ireland are seeing high rates of COVID-19 infections. The report follows news that U.S. slaughterhouses are 'hotspots' for outbreaks.
'Horrible'
"It's horrible killing cows, when you see how they do it," he said.
"They kill it – shoot it, cut the neck, cut the legs. I don't like it. The cow is slow, an emotional thing. And you see the blood, and they go from being alive to being in pieces. That's the way. When you see the conditions – it's a dirty and nasty place, nobody is happy."
The Guardian adds that the ' job is repetitive and tough; workers take painkillers to get through their shifts' and the temperature are kept very low (4°C) to 'keep the meat free of microbes'.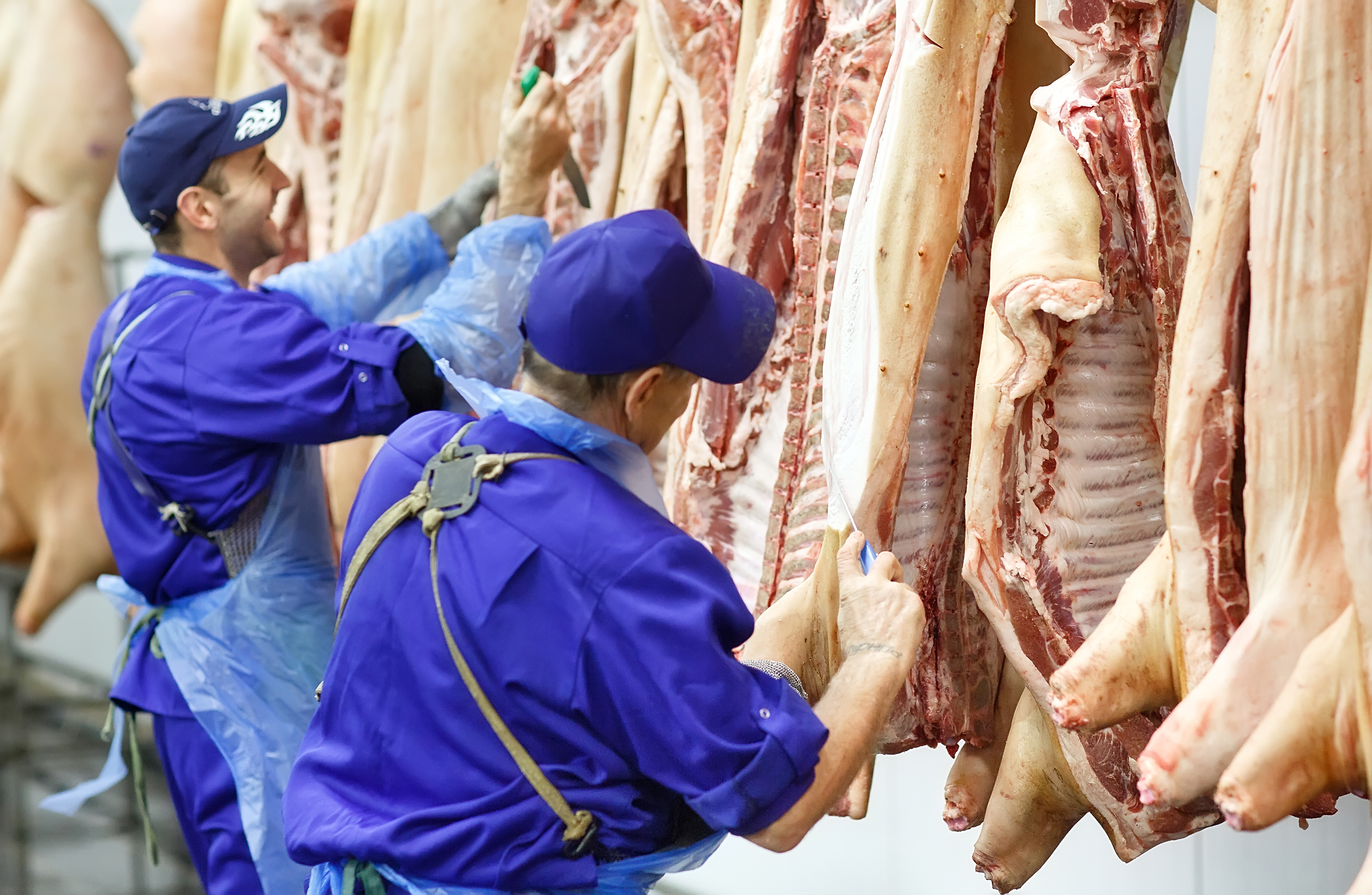 Slaughterhouse work
Many animal advocates have spoken out about the horrors of working in slaughterhouses. A piece published in January this year by vegan charity PETA discussed the work.
It said: "Animals are tortured and butchered in slaughterhouses, but they're not the only ones who suffer. While it may be hard for kind people to feel sympathy for someone who is paid to kill animals, many slaughterhouse employees become mentally unwell, even suicidal, not long after working at the ghastly places.
"And workers often become sick or are injured because of the unsafe and unsanitary working conditions of these gruesome facilities. Occupational Safety and Health Administration (OSHA) records show that about 17 'severe' accidents occur each month in U.S. slaughterhouses.
"Approximately two slaughterhouse workers have a limb cut off by slaughterhouse machinery each week. It's not uncommon to hear of workers losing an eye, fracturing their fingers, or suffering from head trauma."