Raise
Vegan, the first ever vegan-parenting magazine will go to print next month
after an outpouring of support from subscribers.
Content
The magazine's Facebook page says its the first ever magazine 'dedicated solely to families raising, living and
THRIVING on a vegan diet'.
Examples of topics covered by the magazine include vegan pregnancy, minimalism, gentle parenting, vegan
events, home births, and advice on finding vegan doctors.
Raise Vegan's Janet Kearney told PBN: "Having kids may not come with an instructional manual, but we aim to change that for vegan families. "
Famous
vegan parents
The first
issues of the LGBTQ-friendly magazine will feature such famed vegan parents as
YouTube and Instagram maven Ellen Fisher, and Olympians Diana Taurasi and Penny
Taylor – who have just welcomed their first child into their family.
According to Kearney, the Raise Vegan team is very grateful for the help.
She told PBN: "Agreeing to take time out to share it with our community, lend their names to a magazine they had never even heard of, let alone had a chance to read before, was a big leap of faith to take on.
"I'll never know how to fully thank all of the parents we've had in the magazine for giving their voices to our cause, but their voices have changed the way people view vegan kids forever."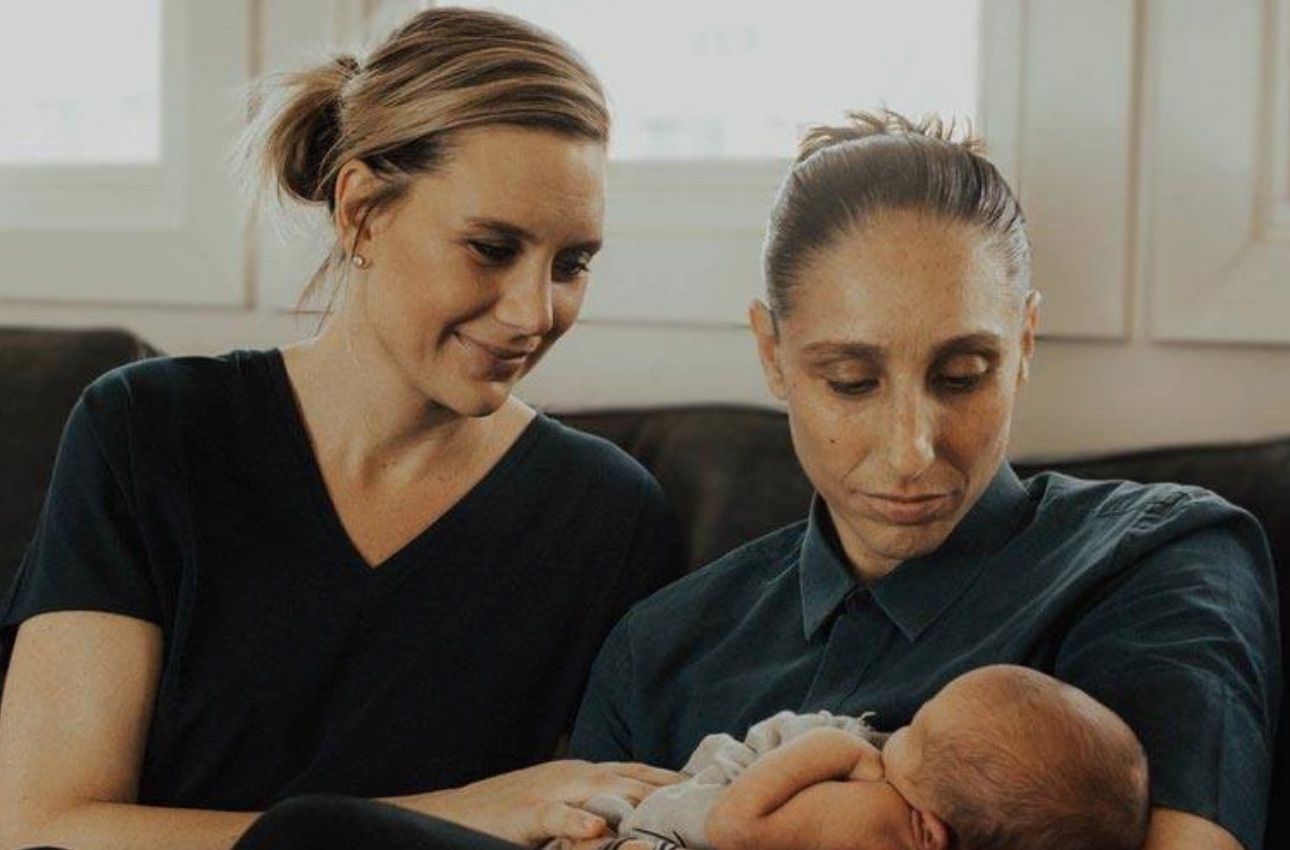 Going to print
Raise Vegan relied on the support of readers to make the
switch from digital to print – a shift made to better accommodate busy family lifestyles.
Kearney told PBN: "A lot of us try to limit screen time with our kids, so taking our phones out in front of them was counterproductive.
"The general feedback we had, was always to have it printed, but it's a big leap for a small company, and until recently, we were unsure if the audience was really there for it."
'Beyond ecstatic'
After securing a publisher, the magazine had to sell 400
subscriptions to go to print, and was successful with the help of subscribers.
Kearney told PBN: "We are beyond ecstatic, having the digital magazine was a dream that we didn't think could be beat, but now, having a physical copy, that families can share around is a dream come true. It's always a gamble to try and reach new people, but it looks like vegan families are growing!"
The organizers are pleased to announce to announce the
magazine will be officially released from May 15.
Readers can pre-purchase a six-month subscription for $24.50, or
a 12-month package for $42.
To access Plant Based News' vegan parenting course, The Ultimate Guide To Raising A Child Vegan, click here
To access Plant Based News' vegan pregnancy course, The Ultimate Guide To Vegan Pregnancy, click here
The trailer for the two new releases is available here