Scottish fish farms supplying salmon to U.K supermarkets have come under fire for being 'infested' with 'parasitic sea lice'.
Footage from Viva!'s recent investigation found salmon kept in 'overcrowded sea pens'
'A breeding ground'
The charity says this provides a 'breeding ground for sea lice'. In severe cases, lice can consume the flesh around the fish's head and neck, causing 'immense suffering and stress'.
Whilst 'one or two' lice per salmon doesn't pose a real threat… The consequences can be 'catastrophic' when multiplied by hundreds of thousands, Viva! warns.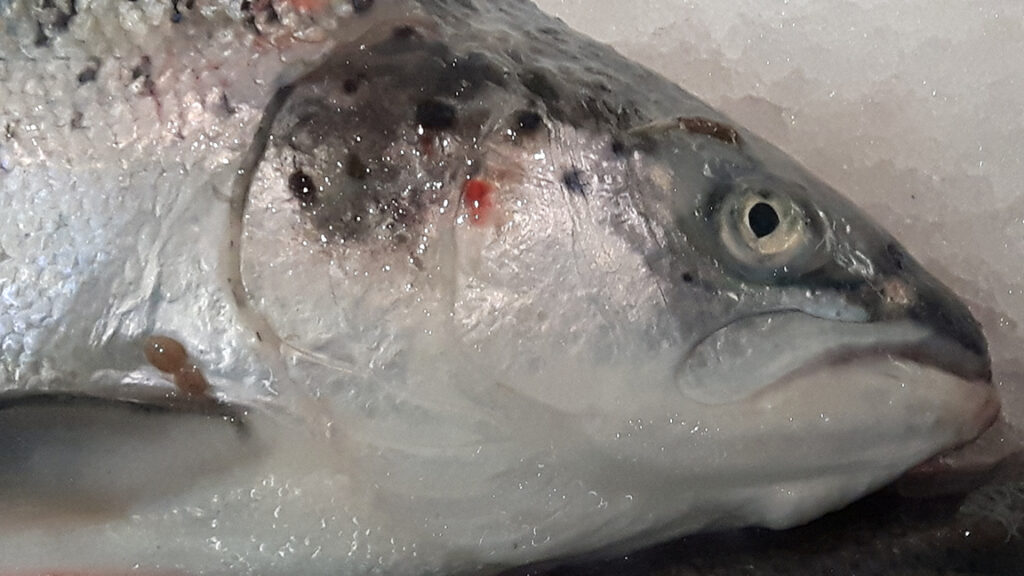 'Putrid conditions'
Lex Rigby is Head of Investigations at Viva! In a statement sent to PBN, she said: "We're led to believe that aquaculture is the sustainable solution to overfishing.
"But, its rapid intensification has brought with it the same problems we have with factory farms on land.
"The putrid conditions in which farmed fish are reared creates a breeding ground for disease, that not only causes serious animal welfare issues but also delivers widespread habitat destruction, water pollution and the development of life-threatening drug-resistant superbugs.
"It's wrong to think that fish do not suffer when it's been scientifically proven time and time again that they do. To avoid contributing to their pain the only solution is to leave them off our plates and choose vegan."
'Health challenges'
The Scottish Salmon Company supplies major supermarkets such as the Co-op. It said the health and welfare of its fish is 'of paramount importance'.
"As with any farming, there can be naturally occurring health ­challenges, such as sea lice, which are endemic in the wild," the company added.