When planning a break, readily available food isn't the only thing vegans take into consideration.
Alarm bells immediately sound at the sight of pillows stuffed with feathers, wool bed throws, leather-backed chairs, bone china teacups, animal-tested toiletries and more, and have compassionate holiday-makers repeatedly striking through entries on travel sites like Trip Advisor or specialist listings on Happy Cow.
There are some vegan-run places in the UK, but they're something of a rarity. If you're thinking of holidaying in Somerset though, Weston-super-Mare could be the place to go. Not only will you find long sandy beaches and the recently rebuilt Grand Pier, but Somerset's first 100 percent vegan B&B too.
Vegan comfort
Bijou B&B is a labor of love for owner Chantal Denny, who has been vegan for nearly six years and didn't want her business to be at odds with her own way of life. She's also a keen environmentalist and took the opportunity to do more than veganize the B&B while renovating and refurbishing the property on Weston's Clevedon Road.
"It was a great opportunity to repurpose and recycle, but then to then install fixtures and fittings that are more eco-friendly and sustainable – while still being contemporary and good quality so that guest comfort wasn't compromised in any way at all," Denny told Plant Based News.
"So for example – we used organic (and zero VOC) paint throughout the house, recycled plastic for insulation, installed eco-showers and toilets and 100 percent LED lighting. Plus all our heat and power is from renewable sources and green.
"All of the furniture was FSC-certified, bed linens are either 100 percent organic cotton or cotton that has been grown with less water and fertilizer and the duvets and pillows are made from recycled plastic – but they're so snuggly you'd never guess!"
Denny told us that guest amenities are pretty much free from single-use plastics, all cleaning and laundry products are eco-friendly, biodegradable, allergen-free and not tested on animals, and guest toiletries are organic, paraben/chemical-free, eco-friendly and, naturally, vegan – and come in recycled plastic bottles.
And all of the food served at breakfast is completely vegan, freshly prepared and locally sourced (and organic where possible).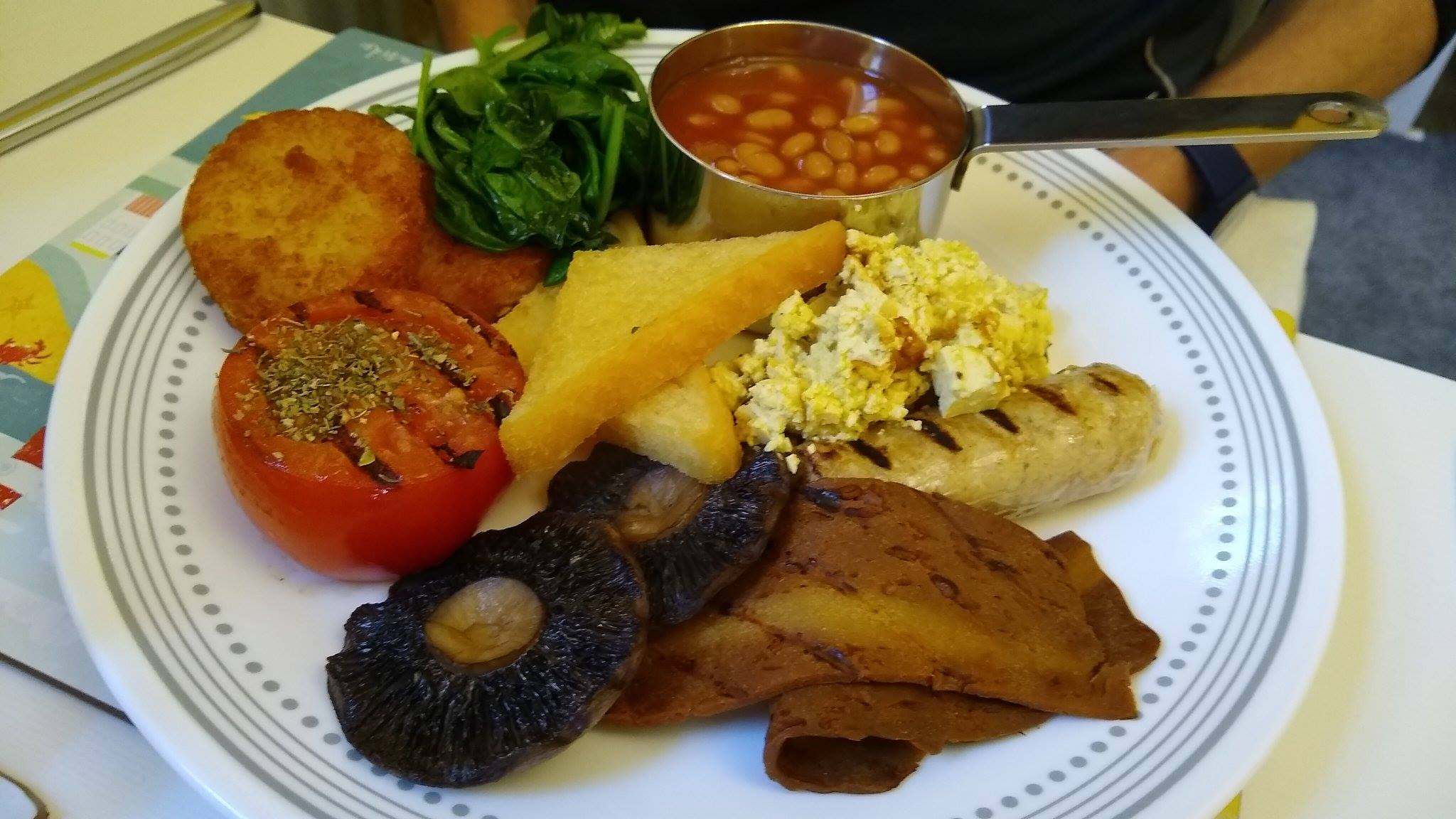 Jumping into the unknown
Most of the guests who have stayed at Bijou so far haven't been vegan, but feedback has been universally positive.
"It was a bit of a leap of faith setting up Bijou B&B as 100 percent vegan and I admit I was a little nervous," Denny revealed. "But I needn't have worried, Without exception guests have reacted 100 percent positively to the vegan side of it and to the eco side.
"I'm really hoping that Bijou is doing its bit to show that veganism is a contemporary, easy and wonderful way to live, that is also going to help our planet's survival."