An academic has claimed eating meat reinforces 'toxic masculinity' in a recent article – and on a Fox News segment.
Dr. Anne DeLessio-Parson 's article – Doing vegetarianism to destabilize the meat-masculinity nexus in La Plata, Argentina – was published in the Gender, Place and Culture: A Journal of Feminist Geography Journal.
'Reworking gender'
According to Dr. DeLessio-Parson: "In patriarchal societies where hegemonic masculinity implies an imperative to eat meat, vegetarianism disrupts food culture, raising questions about how vegetarians do, re-do, and rework gender.
"I contend that in such a context, we cannot separate the ways people 'do vegetarianism' from how they 'do gender.'
"Doing vegetarianism in interactions drives social change, contributing to the de-linking of meat from gender hegemony and revealing the resisting and reworking of gender in food spaces."
Fox News
The academic was invited onto Fox News to discuss her work.
Speaking about the connection between eating animals and toxic masculinity, she says: "Toxic masculinity is already there.
"[Eating meat] is one of the ways in which existing social structures including patriarchy can be reinforced."
Complicated
She adds: "It's really complicated: eating meat holds a lot of symbolism.
"It's too much to explain [in a short amount of time] but it has to do with the fact our individual-level decisions – the things we decide to do as individuals – what we consume, what we put on our bodies, the things we buy and put in our households – are fundamentally political acts.
"The personal is political."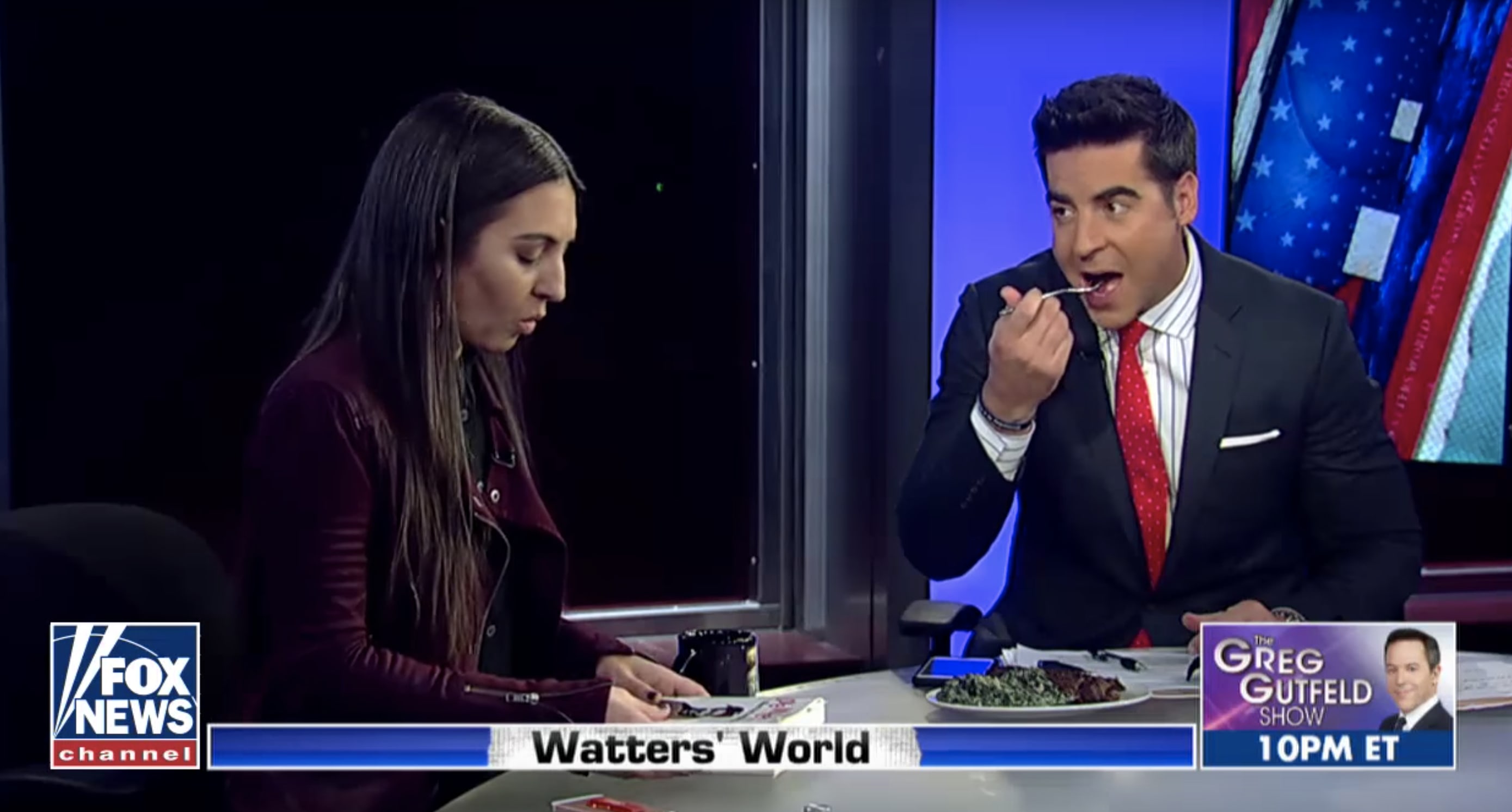 Blood
The host Jesse Watters then eats a steak in front of Dr. DeLessio-Parson (who is currently transitioning to a vegan lifestyle) and asks whether 'it is a bad thing' that he's consuming the animal.
"If you go hunting, it's a totally different thing," she replies.
"If you go hunting, the blood is on your hands. But you are just enjoying the benefit, and the blood's on someone else's hands.
"And that's not very fair."
Society
"What if they want to hunt meat or raise cattle?" he asks.
Dr. DeLessio-Parson says: "The idea of taking a life – that's something we should deeply consider as human beings – you know, people have said you should judge a society by how it treats its animals."
Watters asks the professor some questions – about whether she cares more about humans or animals.
He adds: "Why do animals taste so good if we weren't meant to eat them'?"