Three dairy farm workers from Florida have been arrested after an animal rights group released footage which appears to show violent animal abuse.
The footage captured by Miami's Animal Recovery Mission [ARM] – an activist organization specializing in undercover investigations – allegedly shows workers from McArthur Dairy Farm in Okeechobee using sharp sticks, PVC pipes, blades, and torches as tools of 'punishment' and abuse.
Artificial insemination and force feeding of new mothers – followed by hasty separation from their newborn calves – is also depicted.
'Third-degree cruelty'
Police have confirmed that supervisor Mario Hernandez, who was reportedly shown beating a cow with a pipe, faces a felony charge of third-degree animal cruelty – 'causing cruel death, pain, and suffering'.
His co-workers, Fernando Lopez and Nau Dorantes Garcia, face first-degree animal cruelty charges.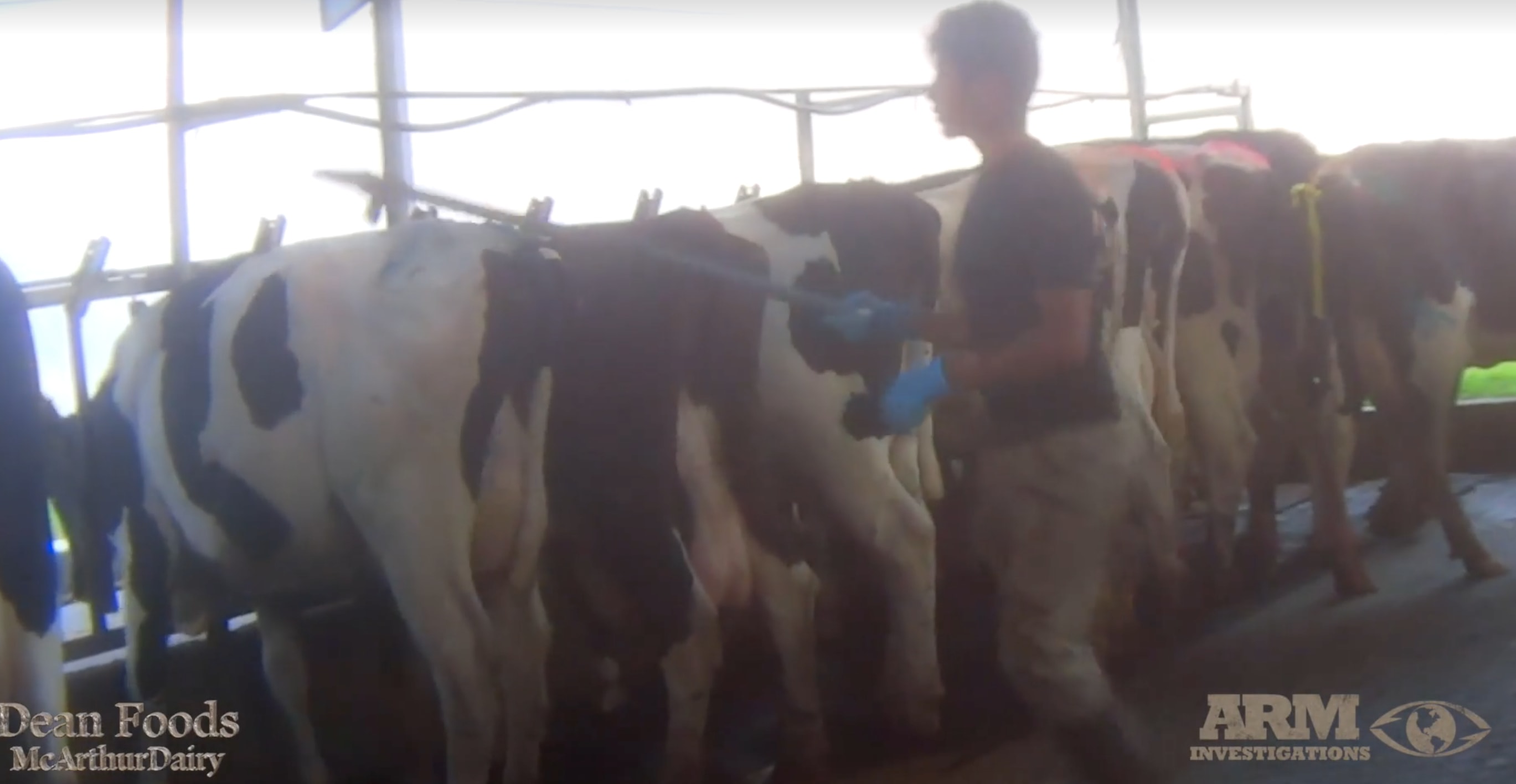 Suspended sales
American grocery giant Publix – which sells products from the farm – released a statement saying sales of McArthur Farms' milk would be suspended.
A spokesperson added: "We are upset by the images and disturbed by the cruelty shown toward the animals."
Walmart shared similar sentiments about the 'hard-to-watch videos' of 'unacceptable behavior' – but has yet to comment on future sales of the product.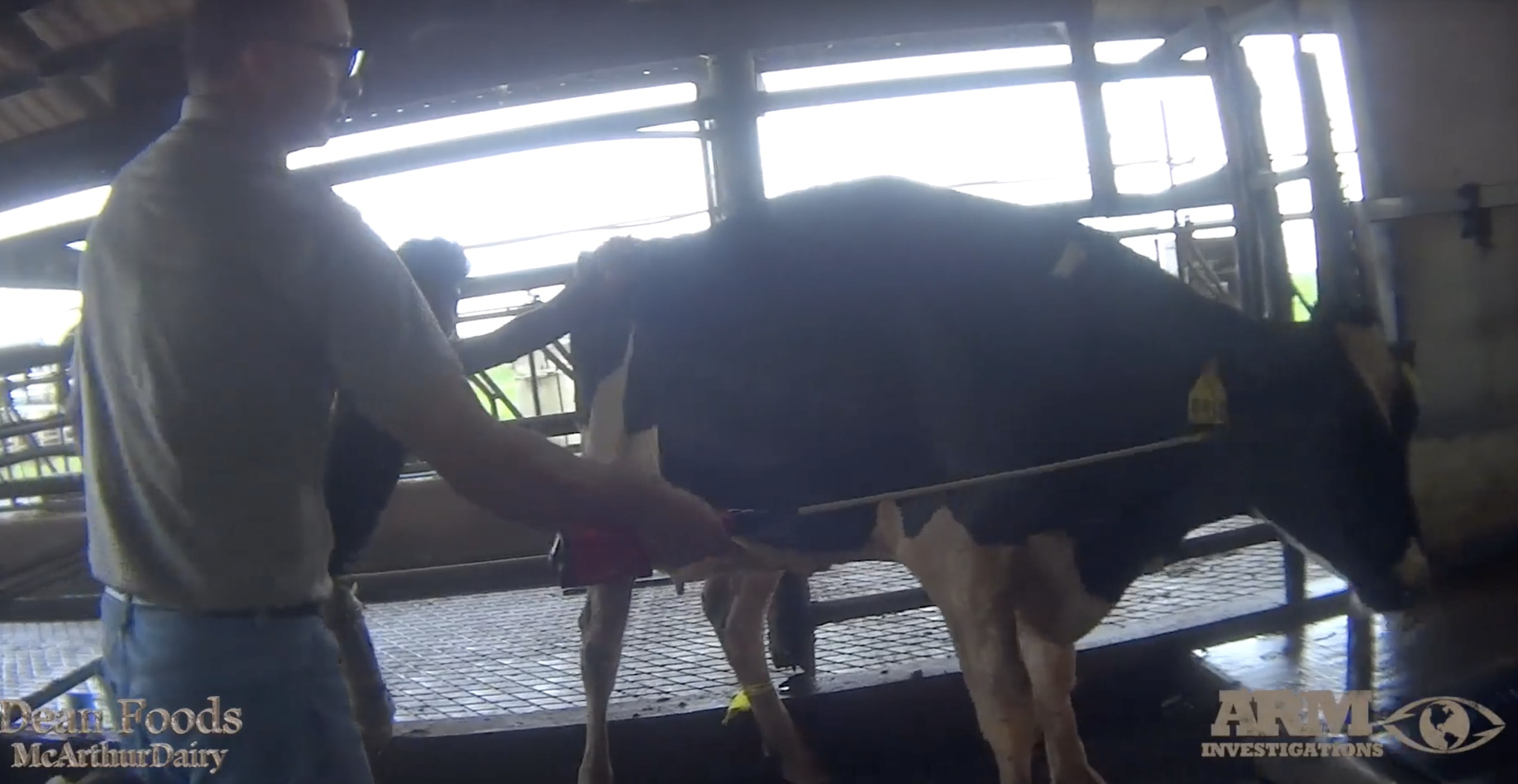 Multiple investigations
McArthur Dairy Farm is one of four Okeechobee farms subject to recent criminal investigation, which include Larson Dairy Farm, Burnham Dairy Farm, and Davie Dairy – where the investigation is ongoing.
At Larson Dairy, footage taken by ARM showed four people abusing animals. One was charged, the others remain at large.
Founder of ARM, Richard Couto, says he has no plans of stopping, and that these represent only a fraction of their ongoing investigations which seek to 'expose the ugly truth behind dairy'.
"These are extreme crimes," Couto told Palm Beach Post. "We'll dig deeper, for longer, in illegal operations than anyone else in the world."
READ MORE:
New Netflix Series 'Rotten' To 'Expose Fraud, Corruption, And Health Impact' Of Big Ag
'It Tasted Like Meat': Television's 'The Doctors' Try The Plant Based Impossible Burger
UK's Own 'Beyond Burger' Style Plant Based Patty To Launch Nationwide Soon