Four cows have been killed on a farm in Scotland after another animal was found to be suffering from BSE – also known as Mad Cow Disease.
Bovine spongiform encephalopathy (BSE) is a disease which destroys cows' brains, attacking their nervous system. The illness was accelerated in the eighties and nineties after farmers fed cattle infected meat and bonemeal – including brain and spinal cord. The disease can spread to humans who eat infected animals in the form of Creutzfeldt-Jacob disease (CJD).
A ban is now reportedly in place on the Aberdeenshire farm with investigations underway to try and determine the origin of this case, which was discovered in routine tests on the animal after death.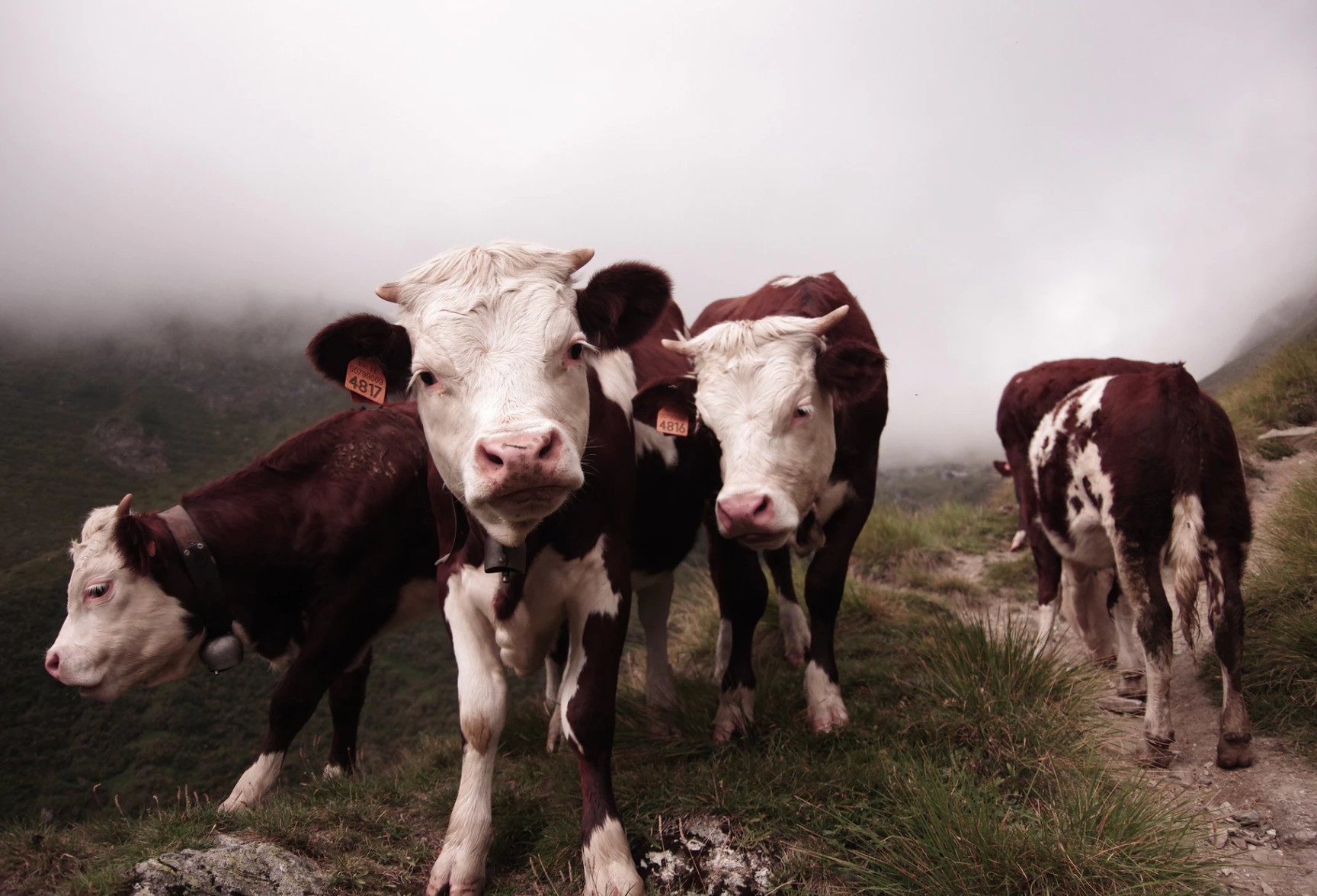 Human health
All mainstream news reports so far have focused on the human angle of the story – with Food Standards Scotland saying it's an isolated case and there's no risk to human health.
Speaking generally about the suffering of farmed cows, vegan organization Animal Aid has said: "Cattle are susceptible to a number of diseases that can prove fatal in both humans and bovines.
"The spread of some of these illnesses can be attributed to particular farming practices, including food regimes, moving cattle between herds, and poor hygiene and biosecurity. Some of the serious outbreaks of cattle disease in recent decades have included…BSE (or 'mad cow disease'), which causes serious neurological damage in cows and humans.
"Whilst there is legislation in place to prevent some of these illnesses from spreading amongst animals and infecting humans, sporadic outbreaks continue."