The coronavirus pandemic 'may well be accelerating the vegan trend', according to a leading market research company.
Mintel recently released data which showed that the plant-based diet is becoming more attractive to Brits as a result of the outbreak.
According to its data, 12 percent of all Brits say the pandemic has made a vegan diet more appealing. This rises to 22 percent of Londoners, and 25 percent of British Millennials (aged 21-30).
'Accelerate the trend'
In a statement sent to Plant Based News, Alex Beckett, associate director of Mintel Food & Drink, said: "People want the world to change for the better right now and they are searching for ways to show compassion.
"For consumers struggling to know how to make a positive difference, cutting out animal protein may be seen as a way of tackling the climate crisis, showing compassion for nature, and boosting their own nutrient intake.
"Even before the spread of COVID-19, we were seeing a growing interest in plant-based food and drink across global markets. It may well be that the pandemic is accelerating this trend. For example, in China, we've seen skyrocketing sales of the new plant-based meat options in KFC and Pizza Hut."
Plant-based options
Mintel's predictions tie in with recent data released by margarine giant Flora, which said millions of Brits have changed their eating habits as a result of the outbreak.
The brand polled 2,000 adults and found that 17 percent have been eating less meat, 30 percent have been eating more fruit and vegetables, and 12 percent have been choosing more plant-based alternatives.
Of the one in eight Brits who have opted for more plant-based items when food shopping, 50 percent of those bought dairy-free milk, 35 percent chose margarine over butter and 54 percent went for meat alternatives.
When it came to their reasons for choosing animal-free options, around half said they wanted to be healthier, 27 percent wanted to save money and 37 percent wanted to be more sustainable.
Less meat
Polling released at the end of April by The Vegan Society also showed that Brits are changing their eating habits, with a survey revealing that one in five (more than 13 million) have cut down on meat consumption during the coronavirus pandemic.
In addition to cutting meat consumption, 15 percent of respondents said they have reduced their dairy/egg intake over the lockdown period, which the Society said shows how 'pressures on supermarkets and consumers alike are changing buying behavior towards a more ethical, compassionate alternative'.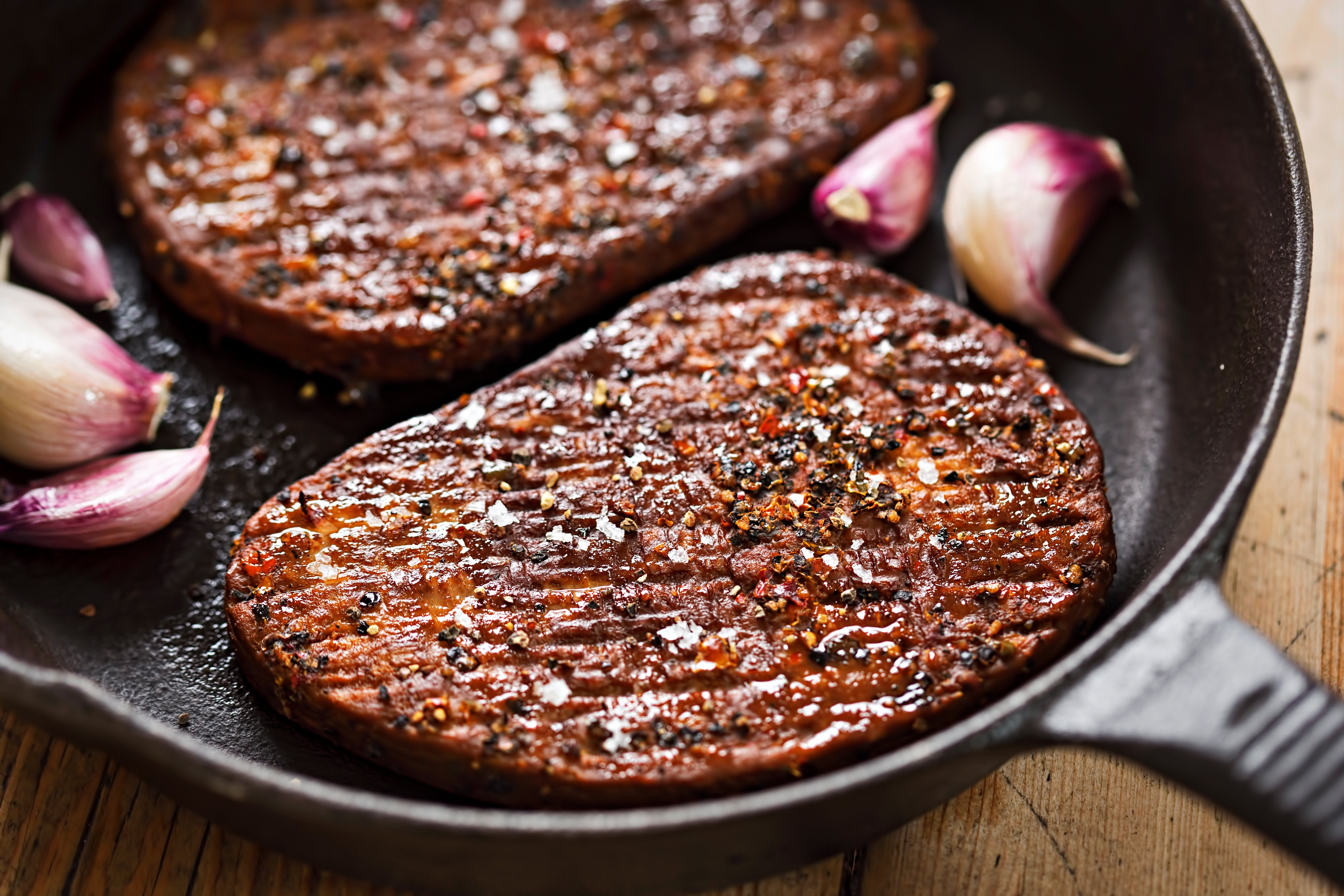 Motivation
According to polling data, 41 percent of those who have reduced their meat or dairy consumption said they did so because of their preferred product not being available on the supermarket shelves. But 43 percent chose to reduce their meat consumption out of concern for health, environmental, or animal rights reasons.
Of those who tried vegan meat alternatives such as vegan burgers and sausages, around 50 percent have said they will keep on purchasing them after the lockdown ends.
When it comes to dairy alternative, 54 percent and 42 percent of respondents who tried soy milk and almond milk respectively, said they will make them a regular purchase after the pandemic.
'No surprise'
"After the unprecedented success of Veganuary and the swathes of new vegan products hitting the shelves in recent months, it's no surprise that many consumers have made the switch to plant-based alternatives during the COVID-19 pandemic, whether that be for convenience, cost, or concern for their own wellbeing, the environment and the rights of animals," Matt Turner, spokesperson for The Vegan Society, said in a statement sent to Plant Based News.
"Many Brits are trying these alternatives for the first time and enjoying them so much that they intend on keeping them in their shopping basket when we return to normal times.
"They are purchasing items that they wouldn't have given a second look a few months ago, but are now seeing these brilliant vegan alternatives as the new normal."