BBC Radio 4 has covered veganism – and how it is becoming popular with young people in the UK – as part of its The Food Programme series.
The broadcaster set out to answer a question: "Is this just a trend that's fine for the hipster herbivores of Camden, or can it gain traction across the country and start a food revolution?"
The piece is presented by Grace Dent – a prolific restaurant critic and foodie.
'Young and cool'
In search of the answer, presenter Grace Dent visits the Vegan Hackney Downs Market along with spoken word artist Jay Brave.
She also interviews BOSH! founders Ian Theasby and Henry First, blogger Fat Gay Vegan, and North Devon vegan cafe owner Maria Rose.
Standing at the street market, she says: "As me and Jay stand in this buzzing, all-vegan street food market down a back alley in east London filled with street stalls selling vegan doughnuts and cakes, and vegan pie and mash, and vegan mac and cheese, and dim sum and burritos, and we're stood beside long banqueting tables full of young, cool vegans, I have to tell you, things in the vegan world, especially in 2017, they seem to be changing.
"And I also have to confess that, even as a restaurant critic, and as one of those horrors who turn up on Masterchef to make the chef cry, a woman with Britain's fanciest organic and ethical meats at my disposal, I've always preferred to eat things that never had a face.
"Over the past 12 months, I've lived a vegan life more and more. For me it feels better."
'Explosion'
Dent says the vegan scene is 'exploding' – a state of affairs she describes as 'fascinating'.
With choices now available in high street restaurants and supermarkets, it is a stark contrast to her teen years in the 80s, when she was a vegetarian ('and vegans were from another planet!').
'In 2017, it feels like the vegans are making some serious progress in taking over planet Earth," she adds.
Scene
Jay Brave adds: "In the time I've been vegan there have been some very interesting things that I have noticed looking at the scene broadly.
"Now, if we were to break down say European, or politically white, or say African or politically black vegans, there are very different approaches as to why and how they become vegan.
"Now, from what I have recognized, a lot of the white vegans are very much about animal activism first and foremost – seeing the pain and cruelty to other sentient beings and how they can redress that.
"Whereas by and large, a lot of African and black vegans that I've met, it comes from a place of personal autonomy and how they can take back control of their own diet in a system in which they are not in control of many of the things which we purchase."
Social media
Dent also looks at the role of social media in the growth of veganism – saying it has 'set light to the movement'.
Before the internet, she says, 'to be vegan, was to be alone'.
Now, those days are over, she says, citing food giants BOSH! – Henry Firth and Ian Theasby – as part of the new wave of 'young, bright and beautiful face'.
Firth says: "We knew we wanted to show everyone how to make delicious vegan food, we thought the traditional method of having chefs on camera was a bit old fashioned, boring – and maybe wasted people's time.
"So we decided to make pared back videos to show people how to make the food in one or two minutes."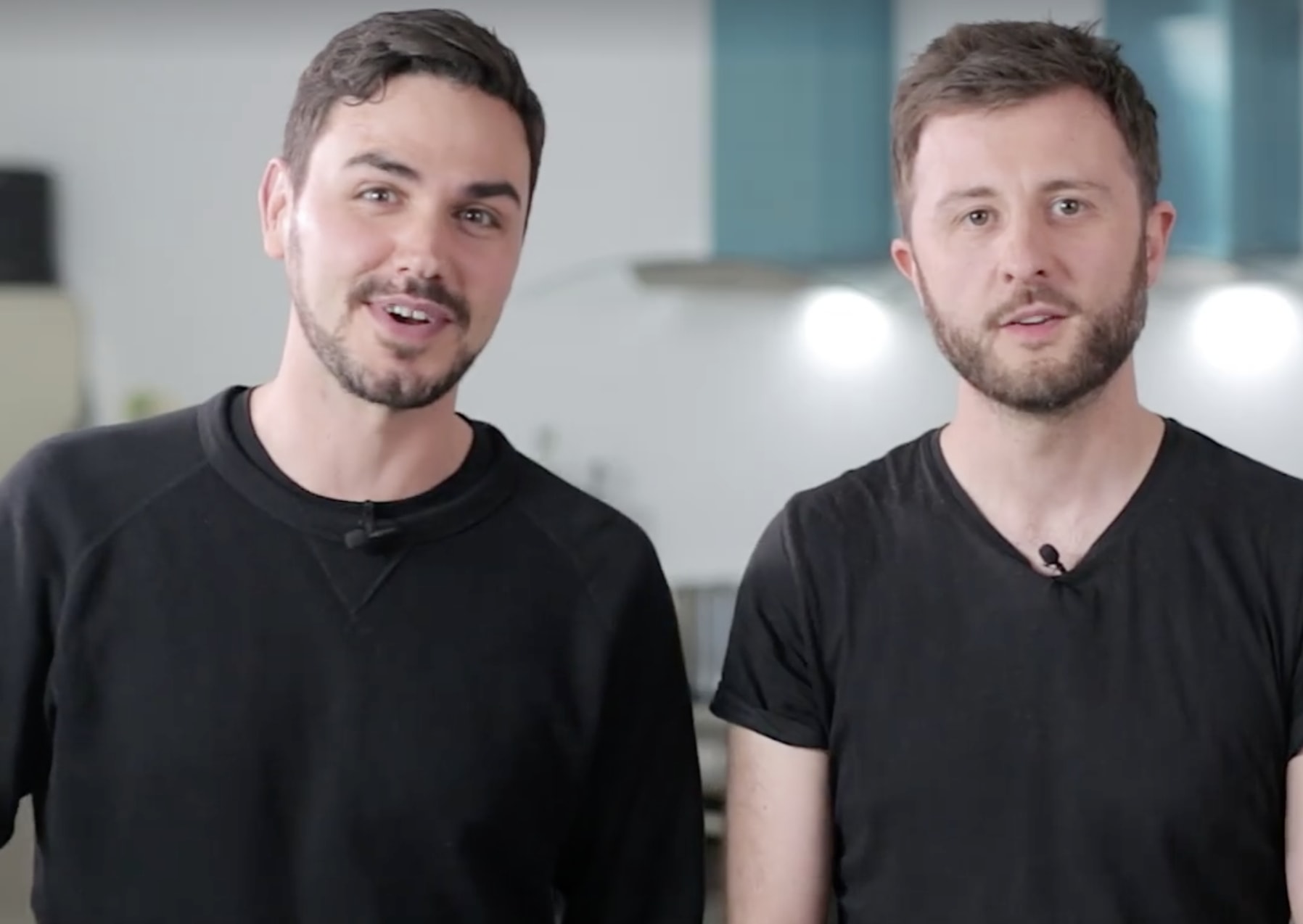 Responsible
Sean O'Callaghan – perhaps better known as Fat Gay Vegan – is another familiar name who makes an appearance.
"I hold Fat Gay Vegan and his blog responsible for how veganism has grown in my life," says Dent.
"He was on the food program in 2013 and since then has set up the Hackeny Downs Vegan Market in 2016."
Fat Gay Vegan says: "I do what I do to help people feel good or feel celebrated about being vegan.
"It should be fun – it shouldn't be a chore."
Mainstream
Speaking to Plant Based News about the program – and about his appearance on it – Jay Brave said: "I am very happy to now be getting mainstream coverage for my vegan activism.
"To be honest, I have been trying to be vocal and public in the fight for equality, humanity and compassion for the best part of a decade but, the media (and society's lack of appetite for being reminded of their responsibilities) have largely not been interested until a 'cool' cache was added to it.
"Now that I have been given an inch I will be doing everything in my power to take mile after mile until we have effected sustainable cultural change."
Responsibility
He added: "I will be continuing to create fun, catchy and engaging content to draw attention from new, younger audiences but the seriousness of my overarching ministry grows in its necessity everyday.
"The onus is on us, creators, to redefine the future before those that would destroy our environment in the name of capital, leave us as a footnote of history.
My personal responsibility begins with me, individually, but reaches to my family, friends, community and further.
"By 'being the change' I lead by example and only ever expect the same from the people I come into contact with."
You can listen to thefull program here
READ MORE:
5 Incredible Athletes Smashing It On A Plant Based Diet
Alicia Silverstone's 'My Kind Organics' Line Finally Launches In UK
New Vegan Film Highlights Plight Of Pigs In 'Saleyards' Between Farm And Slaughterhouse