The controversial badger cull could be extended to eight more counties in plans described as 'badger eradication'.
Almost 20,000 badgers were killed in 2017's cull in eight counties including Dorset, Cornwall, Devon, Gloucestershire, Herefordshire, Cheshire, Somerset and Wiltshire.
Now applications have been received from Avon, Berkshire, Derbyshire, Hampshire, Oxfordshire, Shropshire, Staffordshire and Warwickshire.
Eradication
Badger Trust chief executive Dominic Dyer said: "This is rapidly becoming a badger eradication programme from large parts of the country where livestock farming is taking place.
"The badger cull has already cost taxpayers over £50million and is widely considered by leading scientists and conservationists to be cruel, costly and ineffective.
"Michael Gove is claiming to be a green champion, but he will be remembered as the Environment Secretary who pushed the badger to local extinction in parts of the country where it has lived since the Ice Age for nothing more than short term political and economic interests."
Consultation
The Government has launched a consultation over a cull, saying: "Natural England has received applications or expressions of interest for a Badger Disease Control Licence within the counties of Avon, Berkshire, Derbyshire, Hampshire, Oxfordshire, Shropshire, Staffordshire and Warwickshire.
"Natural England will consider any impacts on livelihoods and daily activities that are relevant to the applications and/or expressions of interest and may share this information with the relevant applicant, based upon your postcode or specific point of interest."
Hypocrite
Opponents of the cull say there is no evidence that killing badgers will eradicate bovine TB. No post-mortems have been carried out on the slaughtered animals to see if they are carriers of the disease.
Shadow Environment Secretary, Sue Hayman, said: "Nearly 20,000 badgers were culled last year, the highest number ever, as part of this ineffective and unscientific badger cull.
"This follows the Government's recent intention to roll out the cull into areas that are designated as 'low risk', an approach becoming more unjustifiable with each passing month.
"The Government has no indication of how many badgers being shot are even infected and their free shooting policy raises serious questions about safety and standards.
"If the Tories are so determined to prove their environmental credentials, they should echo Labour's commitment to halt the badger cull across England, reinstate their independent advisory panel and formally review their policy on how to tackle bovine TB."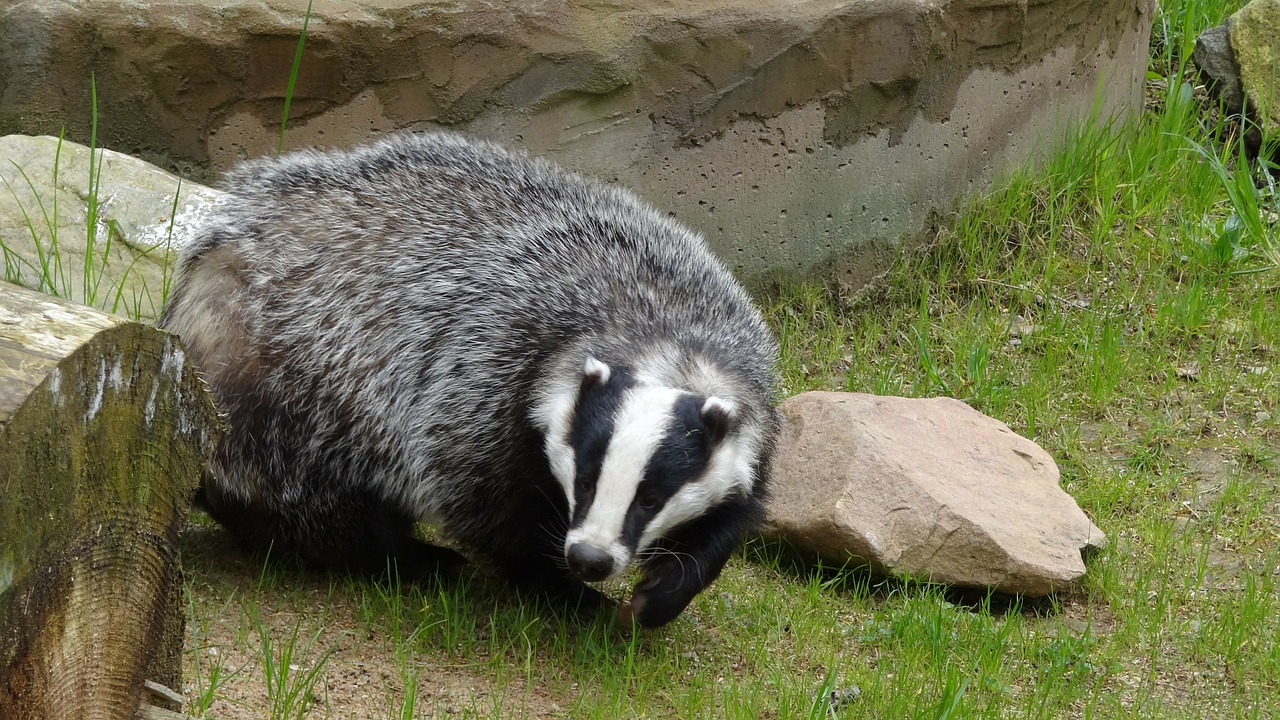 Dairy
According to leading animal rights group Animal Aid: "The badger cull is continuously pushed by the dairy industry; despite the fact that it is the industry's own practices that are actually driving the spread of bovine TB.
"Around 20,000 badgers were killed last year, but cases of bovine TB have significantly risen, demonstrating how absurd this cull is.
"It is extremely worrying that the government would continue a practice despite clear scientific evidence of its ineffectiveness."