Plant Based by Nafsika is a groundbreaking show, one of the first of its kind to appear on cable television in the United States.
It's reaching a wide audience of vegans, vegetarians and omnivores. It engages and inspires viewers with a variety of segments that include plant-based cooking demonstrations by host Nafsika Antypas, interviews with celebrity guests, and other stories that explore the dynamic and fascinating parts of living a plant-based lifestyle.
If you've watched the show, you probably know that, but do you know the following fun facts?
Fact #1: Only Vegan Food and Snacks Were Served on the Show
Although guests on most talk shows might find a variety of vegan snacks in short supply, that's never the case on the set of Plant Based by Nafsika!
In fact, Nafsika served only vegan food and snacks to her guests and crew during the show's production.
So, what did they chow down on? Nafsika's favorite on-set snack was the cauliflower rice. She told me: "For food and snacks on set, we offered plenty of fruits and vegetables, juices, veggie burgers and sautéed spinach or broccoli."
Fact #2: Nafsika Ended Up on the Cutting Room Floor When Trying Some Recipes
It's no secret that vegan foodies know how to enjoy the vast array of delectable plant-based foods that are available.
However, did you know that parts of the cooking segments had to be cut out when Nafsika would try the recipes because she enjoyed them a little too much?
She may come back to future seasons of the show with new delicious recipes to savor, too, as she reported to me: "I'm vacationing in Greece right now and am spoiling myself with their zucchini balls (called kolokikeftedes) and fried tomato balls (tomatokeftedes) as well as their oven cooked stuffed tomatoes with rice (Gemista).
"I'm definitely taking advantage of some good food here!"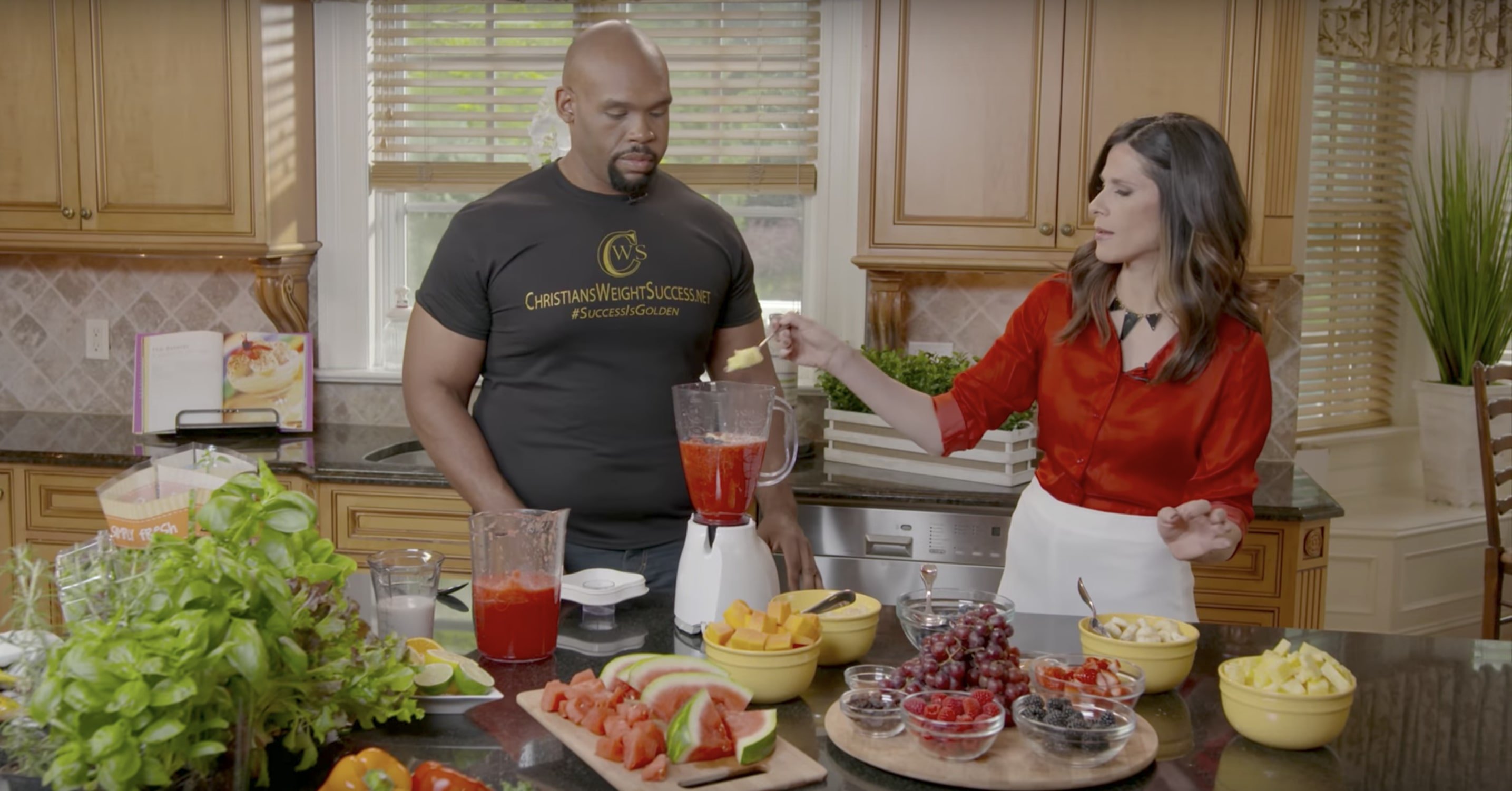 Fact #3: You Can Get the Host's Wardrobe That is Entirely Cruelty-Free
Care was taken with every detail of the show. In fact, Nafsika's entire wardrobe for the show was 100 per cent vegan and cruelty-free. If you'd like to try out any of the looks that Nafsika rocks on the show, you can check out the 'Plant Based by Nafsika' website.
You can also follow Nafsika on Facebook, Twitter, Instagram, or Pinterest where she posts information on the looks created for the show.
All the brands she wears are mentioned on the social media pages at various points, and she tags the designers so you can follow them, too. Also, for most of these brands, you can shop for them online.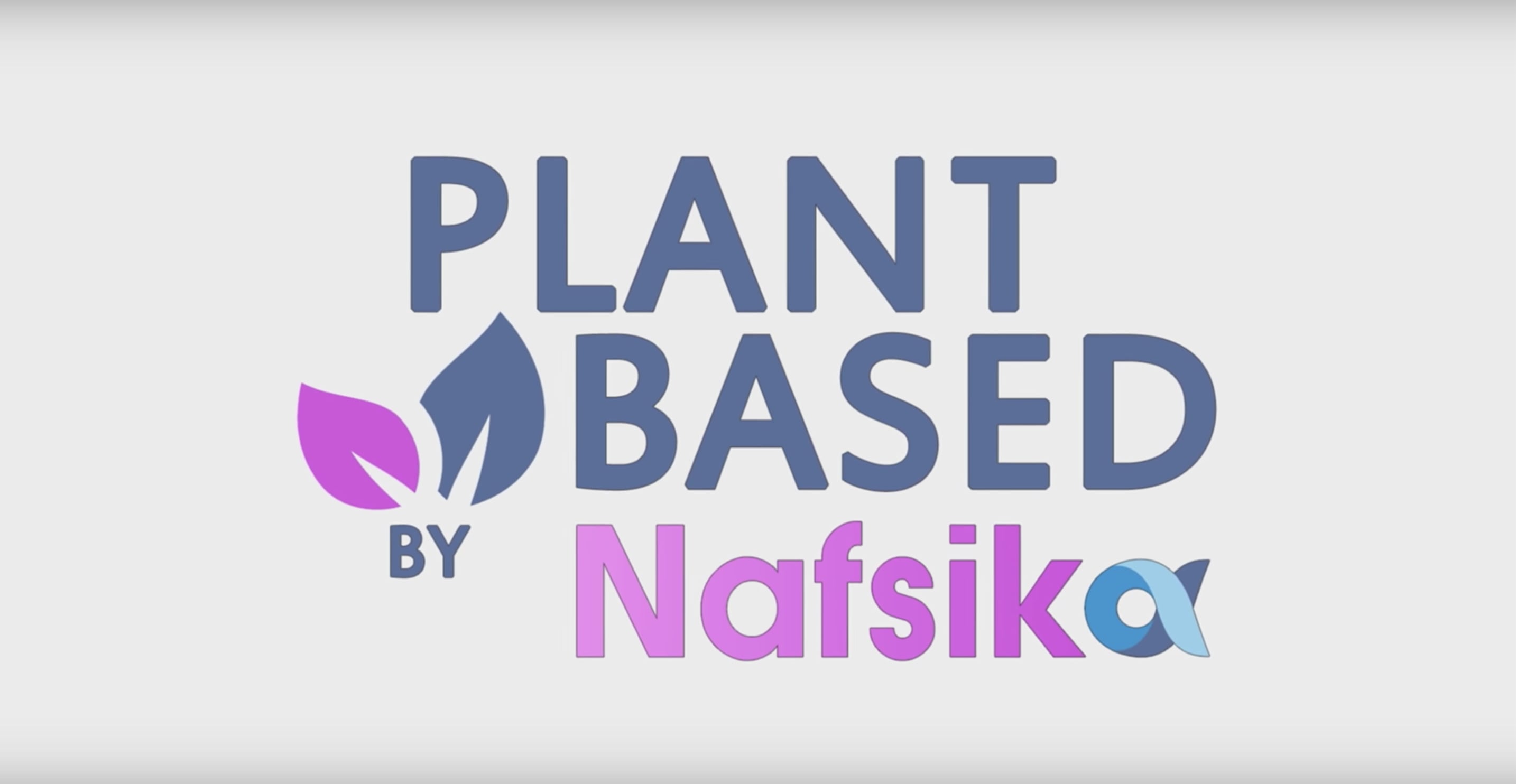 Fact #4: Nafsika Had a Secret Code to Communicate with Guests
If you've ever been a guest on any kind of talk show, you know that a lot of work goes into what appears to be the simple, easy banter between the host and guests.
It's not as easy as simple sitting down and effortlessly talking. On Plant Based by Nafsika, there was a secret code used to help ensure that things went smoothly and wrapped on time.
Nafsika had a secret code with her guests to let them know when they needed to wrap up their answer. She would brush of her hair on the right side as a cue that a guest would need to wrap up an answer.
However, she'd make sure they knew that brushing her hair to the left was simply to get it out of her face. See if you can spot a cue in the new season!
Finally, be sure to tune in to the second season of Plant Based by Nafsika that debuts on July 26, airing weekly on Wednesdays at 7:30 a.m. on the FYI channel. You may choose to set your PVRs, or you can also subscribe to the show's website to get notifications and watch previously aired segments there and on the YouTube channel.
READ MORE:
Vegan Star Pamela Anderson Quits Restaurant Project Citing 'Lack Of Respect'
Vegan Star Pamela Anderson To Open Restaurant In France
PETA Crowns Its 'Sexiest Celeb Vegans' – And Ruby Rose Is One Of Three Way Tie